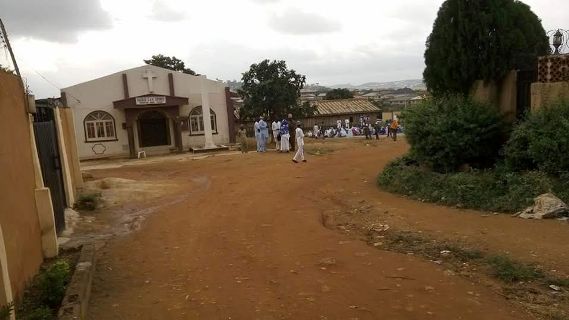 A Cherubim and Seraphim church, Ebenezer Model Parish, located at Abiola Way, Abeokuta, Ogun state yesterday reportedly gave their church premises to their Muslim neighbors to have their Eid prayers.
The C&S church were said to have also given the Muslim faithfuls their sound system.
Now the question on everyone's lips is that will they(Muslims) do the same if a Church were in their shoes?
Another photo below: