Following the trial of Chief Justice of Nigeria, Walter Innoghen which has now seen the case being adjourned, the Church of Satan has reacted to a claim that there is a satanic Plot to remove Onnoghen Walter as the Chief Justice of Nigeria.
According to the Church, there was no plot.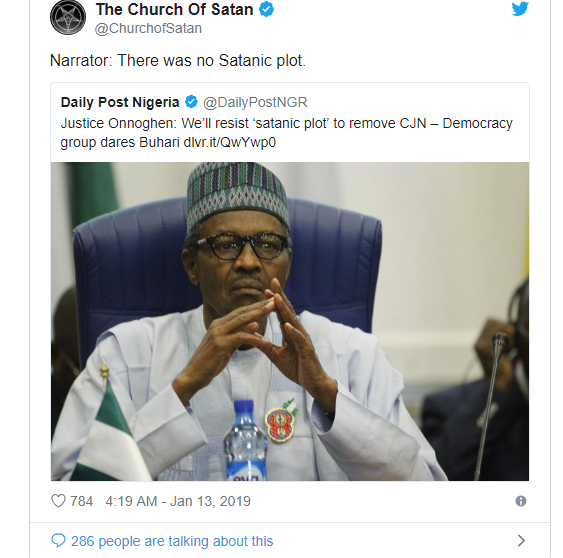 This comes after a pro-democracy organisation, Coalition in Defence of Nigerian Democracy and Constitution, CDNDC, told the President Muhammadu Buhari regime to perish the idea of forcing the Chief Justice of Nigerian, CJN, Walter Onnoghen out of office or be prepared for a popular resistance.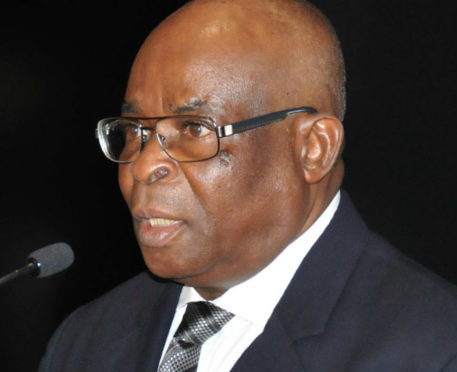 The group described the move as "a satanic plot devised by desperate men in power."