Actor, Abiola Kazeem otherwise know as Jigan Baba Oja has alleged that most Nollywood actors and actresses live fake lives.
According to the thespian, majority of the people in the Nigerian movie industry are suffering and only portraying the opposite on social media to deceive their audience.
In a recent Twitter post he tagged a 'wake up call' he wrote,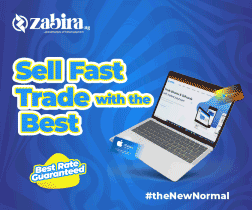 "The truth be told if not for social media , I don't know where my life will be at present 🤦‍♀️ because that my movie industry people are suffering and showing audience a fake life 👍 I thank God and this message is a wake up call 📞 Learn film business don't be a mugun".
In other news, attention seeking Nollywood actor, Uche Maduagwu, has alleged that 80% of Nollywood actresses are guilty of paternity fraud.
The actor took to his page on Monday evening to allege that the marriage of 80% of Nollywood actresses will crash if DNA test is conducted on their children.
According to him, the on-screen divas will run away from their marriages if a DNA test was conducted on their children.