The great LOLO1 of Wazobia FM releases a new Comedy Skit tagged "LOLO1 [The Market Woman] featuring Nikki Tall [White Man with Nigeria Swag].
LOLO is a market woman who tried to scam an Oyinbo Man to buy pepper for 5000 dollars! Haha.
Also Watch LOLO1 [OAP] and Nikki Tall [Greek-German Artiste/Producer and DJ based in Germany] dance to Woju by Kiss Daniel and Shokiti Bobo in the market square…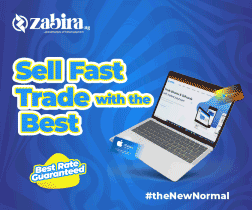 LOLO1 is going International, as she has promised her fans to watch out for more International features.
ENJOY!