A couple tied the nuptial knots years after they walked down the aisle but as the ring bearer and flower girl at the wedding.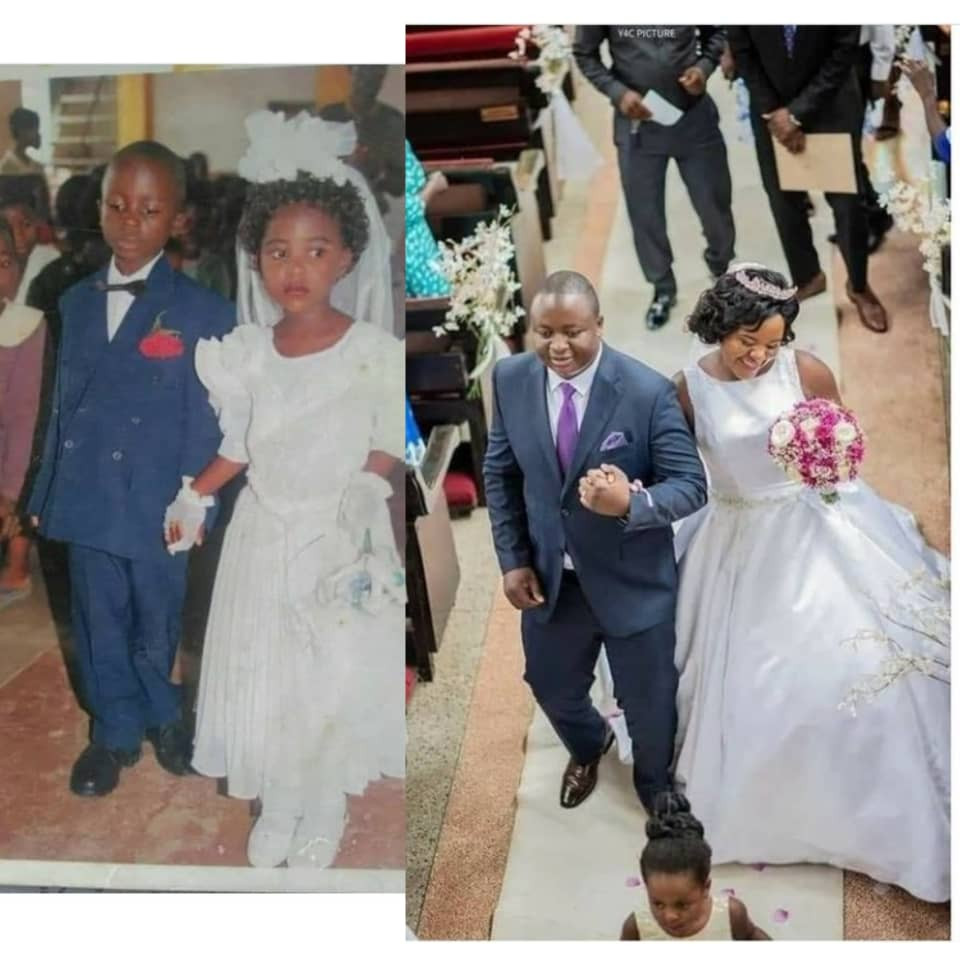 The couple, identified as Che Marci Bollah and Bongani Bollah got married in December of 2020.
The newlyweds have been acquainted with each other since they were just children.
They recently took to social media to share their lovely wedding photos alongside a photo from decades ago when they were kids, walking down the aisle at another wedding where they were the ring bearer and flower girl.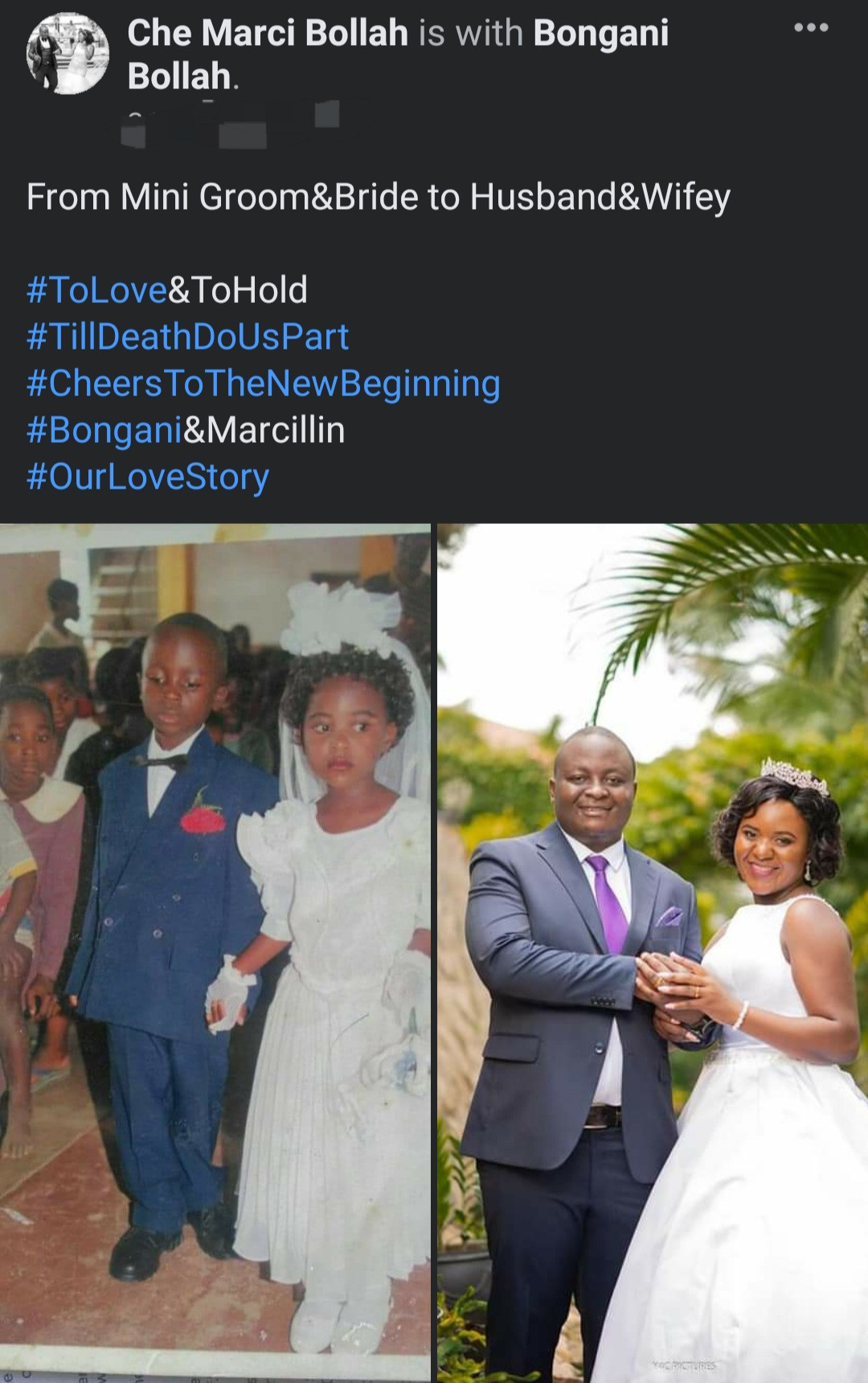 See more photos below,