In a rather mysterious incident, a couple have reportedly died while having sex in their car along Lagos-Ibadan expressway.

A video of the vehicle in which the said couple reportedly died is currently circulating on social media, however their corpses were not shown.
Eyewitnesses at the scene claim the couple might have been dead for two days before they were discovered by passersby.
The plate number of the car was displayed in the video and anyone who knows the couple or have any information about them have been asked to contact the Mowe-Ibafo Police station.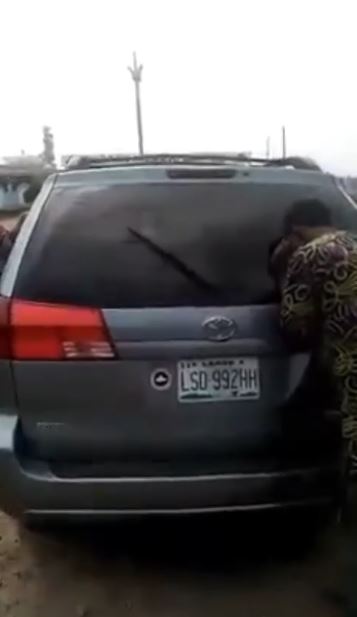 A man speaking in the video also speculated that the man might be a contractor because an helmet was found in the car.
In the viral video, people could be seen peeping into the tinted glass to get a glimpse of the deceased couple.
Watch the video below.