Our very own David Adeleke popularly known as Davido is on the cover of the Feb/March 2016 Global Issue of Fader Magazine.
The cover story also details his journey to the US for college to where he is now. It's titled, "How Davido Became African Pop Music's Fortunate Son".
The interviewer spent four days in Lagos and even followed David and his crew to Quilox for his brother's birthday, where she said it was so similar to other clubs around the world,
The women hanging around the VIP are wearing the same crop-tops and cut-out dresses that I've considered buying from Instagram boutiques.
The magazine also pictured the star with his daughter, Imade in her room and also talked about the baby mama drama, but just in the context of him wanting multiple income streams aside from shows, they followed him to his father's house and more. You can read the entire feature by Rawiya Kameir on the Fader website here.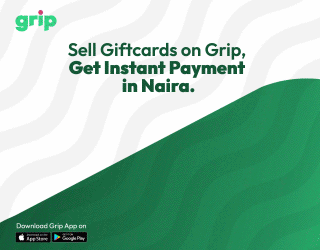 Here are some highlights.
On Davido's House
For the past three years, Davido, now 23, has lived in the posh Lagos neighborhood of Lekki, in a three-story house that welcomes a revolving cast of employees, friends, and hangers-on, with imported weed and liquor in constant supply and demand.
On a Friday afternoon in December, he's sitting on a couch in the home's top-floor lounge, telling his life story to an audience of a half-dozen people.
At Davido's house, the walls are dominated by portraits of Davido. Most of the pieces, including a five-foot tall Old Masters-style painting, have been painted by fans, who camp outside for as many as three days, waiting for Davido to accept their offerings.

On His Family House
Davido's childhood home is just a few minutes' drive away. Inside, there's a grand marble staircase, and family photos spanning several generations line the walls of multiple living rooms. (Davido's godfather, it should be noted, is Aliko Dangote, a construction magnate whose estimated $18 billion net worth has earned him Forbes' title of Africa's richest man for the past three years.)
On Atlanta Police Raiding His Home, Paid for in Cash
"I guess a neighbor must have tried to snitch. They saw me and thought, 'How did that African get here?'" he says. "How do I explain to someone who's never heard of me that I'm famous? I showed them all of my videos on YouTube. They loved it."

The Fame
For Davido, the result has been a kind of fame for which there are few parallels. When I land at Murtala Muhammad International Airport in Lagos to report this story and discover I don't have the necessary yellow fever vaccination document required for entry, I successfully drop his name, much to the delight of a middle-aged official who asks me to pass on a message. "God bless our son, Davido," he says.
A couple of days later, Davido performs at the wedding reception of family friends in Lekki's Lagos Oriental Hotel. His five-song set was offered to the newlyweds by a family member as an ostentatious gift, much like the brand-new Bentley on display elsewhere in the hotel's ballroom. Afterwards, he attempts to snake out of the hotel through a makeshift exit, his oblong face streaked with sweat.
Dozens of young men crowd the wings of the ballroom, undeterred by the armed soldier who is a member of Davido's everyday security detail. Waiters drop their serving trays for a chance to touch him. Bartenders and ushers abandon their posts. Palms are thrown to faces, temples, and the sky in disbelief. But the wilder the scrum grows, the calmer Davido seems; similar scenes manifest nearly anytime he appears in public, and he's accustomed to the hysteria. "Sometimes they want money, sometimes they want photos, but sometimes I think they just want me to see them," he tells me later.

The Future – On Going International with Sony
The Sony deal, which was brokered in part by Nigerian-born, U.S.-based A&REfe Ogbeni, will provide him with new resources to reach American and European fans. Davido envisions snagging an opening spot on a prime U.S. tour, a big push for a crossover single, and other traditional major-label marketing.Baddest will feature non-African artists—Future will appear on at least one song, Davido says—and strike an overall balance between Nigerian pop and American-inspired hip-hop. "I know what kind of songs work. The music should have everything in it—Jamaican, African, American, everything. Something like Wizkid's 'Ojuelegba,' it has a cool feel to it," he says, nodding to the song remixed by Drake and Skepta in 2015. "But are foreigners going to come to Nigeria to listen to that all the time? No. It has to have a pop influence."
Davido thinks he will triumph where others have struggled because of his innate cultural literacy of both the U.S. and Africa, the result of being raised between worlds. Long before the internet erased them for the rest of us, money and travel erased borders for him. "I can be in the club with Meek Mill and Future and be on a level with them," he says. "I understand what they're talking about. I know what the trap is. These are things that some of these other guys, they don't have it. They can't have these conversations with the rappers, so how can they have them with the fans?"