Sophia Momodu, the first babymama of Nigerian singer, Davido, has seemingly accused him of pretending to be a present father in the life of his children.
It's widely believed that Davido shows up for all his children as he often attends their birthdays and other special occasions, save for his fourth child Dawson, whom he shares with UK-based makeup artiste, Larissa London.

However, there were no doubts about the singer's presence in the life of his first child, Imade Adeleke, until recently when Sophia Momodu began accusing him of being an absent father and neglecting his financial responsibilities towards their child.
Reacting to her recent outburst on Snapchat, a follower accused her of being toxic and intentionally keeping Imade away from her father, instead of allowing her enjoy the singer's love.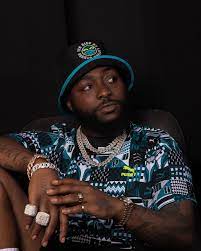 "Your own too much jhare, you no allow person see him pikin and you are here being toxic. Id you wanna be a good mother, not like this, allow your daughter feel the father love," the follower asked.
In response, Sophia clarified that she is not the one keeping her child away from her father, insinuating that it was the singer who has been avoiding his responsibilities as a father.
She also indirectly accused Davido of playing with the intelligence of Nigerians by posing to be a present father in Imade's life.
"You are absolutely right. If indeed I'm guilty of this then it's absolutely 'toxic' as every child deserves to have their father in their life. BUT if not then someone has been telling the general public big big lies.

G boy, are you going to allow whoever it is lie to you & play with your intelligence anyhow? If I were you, I wouldn't take it," she said.
See below,