A young Nigerian lady has left her family and followers worried about her well-being after she left a disturbing post on Facebook.
The young lady from Bayelsa identified as Benefit Ogiri on Tuesday morning, July 26, 2022, shared a post about being ready for death.

"Dear death, I AM READY." She wrote.
A family member, Rejoice Ogiri said her phone numbers have been unreachable since she left the note.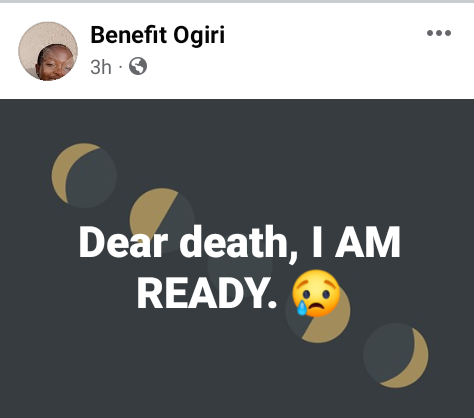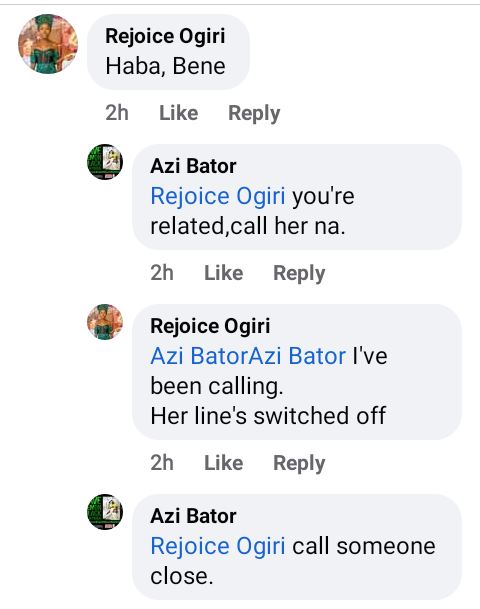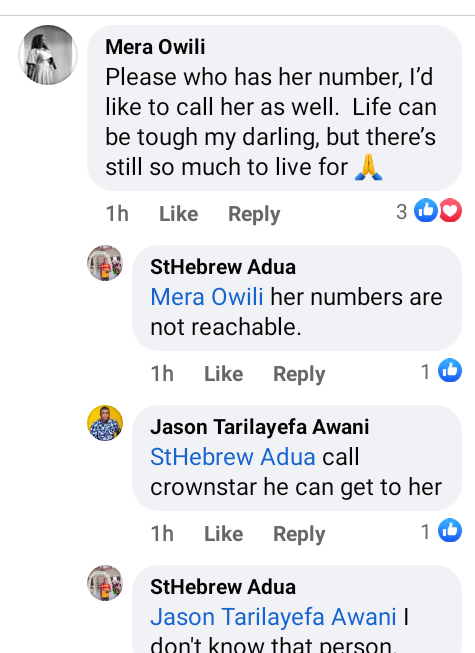 In other news, a 23-year-old final year medical student, Lebo Mandy Makola, who was allegedly killed by her boyfriend, Admiral Rakgwana Mampuru, after she tried to end their relationship, has been laid to rest.
It was gathered that the 23-year-old was allegedly stabbed to death by her boyfriend, Admiral Rakgwana Mampuru, on July 11, 2022.
Confirming the incident, police spokesperson, Motlafela Mojapelo said Mandy Makola's body was found in an abandoned car, with multiple stab wounds, outside Lebowakgomo.
Police suspect that she was allegedly killed by her boyfriend, who was also found dead the next day, of an apparent suicide. Makola's boyfriend committed suicide by hanging himself from a tree at Mashite Cross in Ga Mphahlele on July 12.
It is alleged that Makola wanted to end the relationship, and her attempts led to the killing.
Her body was discovered by a herdsman, who alerted the police. The police searched the area and later found the boyfriend's body hanging from a tree.