Whitenicious CEO, Dencia has proved her critics wrong by sharing an image of her bare hands. This comes after she was a subject of questions cause of her flair for jumpsuits and hand gloves.
SEE ALSO: Dencia Shares Insightful Experience With Two Roadside Vendors In Abuja.
Some of her fans speculate that she is probably hiding "Dark Knuckles". The singer took to her Instagram page last night to dissolve the motion by sharing the photo of her bare hands.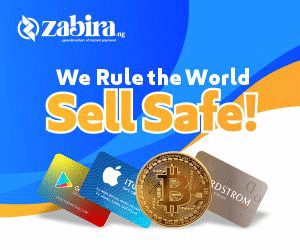 She wrote:

Hi guys & Dolls,Dencia here ( every post from me will be signed Dencia) So I see comments all over the place about me never showing my hands (fingers) & I'm like wait I'm I supposed to take pictures with my hands up?everyone knows u almost never know what to do with your hands when taking pictures or the only option is to do the classic hand waist pose which I hate.Today on my way to the hospital I'm like ugh my nails are falling apart then I randomly take pictures of my skinny long fingers �� then I decide to post.The truth is the knuckles & joints struggle is real for everyone, a lot of people have hyper pigmentation on there from whites to black to every ethnicity.The hands get used & abused a lot and if u notice your left hand always looks better than the right hand that's cuz the right Hand is the slave lol.I usually spend time ( like 10 times a day) putting lotion on my knuckles, infact I came up with a solution I have been testing which makes that easy, u see when u moisturizer ur whole hand,they all get equal moisturizer but the knuckles need more & need it often to keep a nice tone to match the rest of your hands.Until then when using our knuckles & knees cream,apply directly on the (3points & 2 points) until it clears up before using all over your hand (btw ladies filters make your knuckles look darker) Xo Dencia