Stunning songstress/Entrepreneur, Dencia who recently was in Nigeria shared her experience with two roadside vendors she had an encounter with in Abuja.
Her story is quite insightful though, read:
SEE ALSO: See Why Dencia Is Frustrated With Her Mercedes G-Wagon.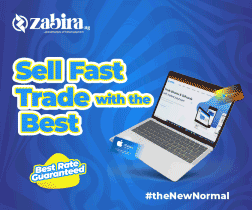 "Some People Just want & or Need someone to Standup For Them. Story might be long & boring but I really wanna share.A few days ago we were riding down Maitama (Abuja)& saw a beautiful lady in her late 20's selling boiled groundnuts/peanuts,we stopped & she came over 2 my side of the Car, How much I asked, (3Cups 4 100 naira) I said ok let's have 3,my friend goes No its 4 Cups & I tell her no she said 3,let's take 3 cups,do u go to LV,Hermes,Chanel & argue prices of the things u buy.

The girl was smiling & her face completely changed & she said ( If you were the president poor people won't be suffering, I told her she wasn't poor )she was extremely happy,I watched her walk away smiling just because someone stood up for her.It wasn't about the money she said it's just the fact that someone like me (she said) stood up 4 someone like her.I was extremely touched by her kind words & she made my day.

The same incident Happened two days later with a lady selling Guava,pretty girl with piercing blue eyes,my friend still wanted to argue prices & I said No,the girl said the same thing & thanked me that no one has ever said or done something so nice to her.Moral of the story,if we stop trying to bargain everything with people who need the money the most,trust me we will have more entrepreneurs growing faster.When you see a young beautiful girl walking over 20+ miles selling peanuts,the least you can do is support her hard work.It's not easy but simple acts of kindness & standing up for people go a long way.I'll never forget the smile on their faces.