Big Brother Naija season 6 housemate, Nini and the current Deputy Head of House, Maria were involved in an heated argument on Friday night, over Whitemoney's kitchen ban.
Recall that the current Head of House, Pere with the support of his deputy, Maria relieved Whitemoney of kitchen duties, alleging that it is his strategy and is bad for the house.
Just a few days after White's kitchen sack, it started to take a toll on the housemates.. It's either they are eating food that wasn't properly cooked or sometimes starve because there was no food in the kitchen.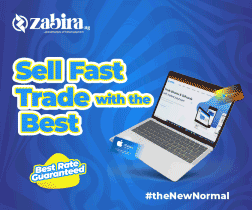 Boma also confirmed to Pere on Friday morning that ever since his decision to relieve Whitemoney of cooking duties, the kitchen was no longer organized.
Last night one of the housemates, Nini was no longer having it and verbally attacked the deputy Head of House, Maria.
According to Nini it's okay if cooking and ensuring that the housemates are fine is Whitemoney's strategy, as he's working hard so he should not be stopped.
"If it is his strategy, it's fine, if we don't get to nominate him, it's fine… play your game and let him play his… We no dey chop since whitemoney go. If it's is strategy so what? He's working hard for his strategy. Do you know what it means to cook everyday, you people are talking about strategy. An hungry man is an angry man I'm very angry". Nini said
Watch video below,