Popular Nigerian singer and mother of two, Omawumi and her husband, Tosin Yussuf, are celebrating their 4th wedding anniversary today, January 13th.

Taking to her Instagram page the 'bottom belle' crooner shared a photo from her traditional wedding in 2018 and showered praise on her husband.
She noted that her husband makes being married easy and promised that their union is forever.
"Today 4 Years ago! Happy Tradiversary My Husband @tosinyussuf! #fineboy #fineman #youmakeitsoeasy #wediehere #toy2018", she captioned the photo.
See her post below,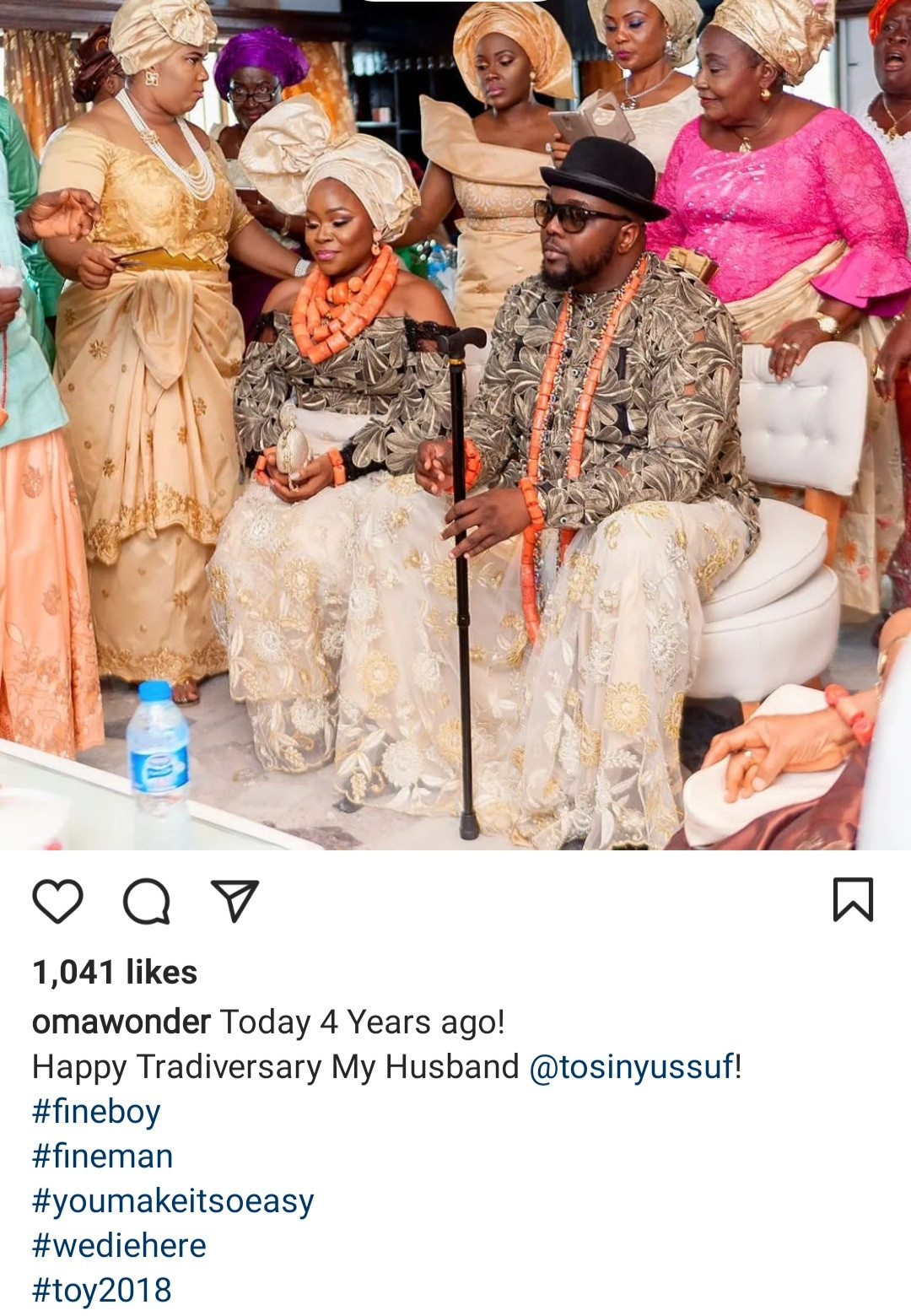 In other news, Omawumi Megbele, has revealed she was a baby mama for four years before she eventually got married.
According to her, being a baby mama was her choice before her husband, Tosin Yussuf, insisted he was going to marry her.
Omawumi who was a guest on TVC revealed she made the decision to stay away from marriage after the birth of their daughter until she is certain they were both ready for marriage.
"I did it. I was a babymama for four years before Papa Kamila decided to marry me. I don't know why. I was a babymama for four years and I decided and said I don't want to marry until we are good and ready". She said.