Mavin Record Boss, Don Jazzy has joined thousands of Nigerians praising Timi Dakolo's wife, for having the courage to speak about her alleged sexual abuse experience in the hands of COZA senior pastor, Biodun Fatoyinbo.
According to Don Jazzy, 'thank you for being a voice for the many women that don't have the courage to speak out yet. It is important we let our mothers, sisters, daughters know that you cannot be bullied for speaking the truth'.
Wale Jana blasts Timi Dakolo and his wife, supports his pastor, Fatoyinbo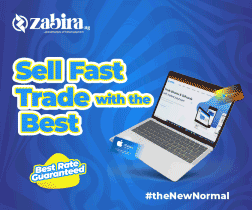 Businessman, Wale Jana, who is also a member of Pastor Fatoyinbo's COZA's church, has reacted to Busola Dakolo's explosive interview.
Read Below,
I just watched @busoladakolo video I know the world gets emotional the moment a woman mentions that she was raped but if you will take a minute to think objectively; the oldest way a woman can try to destroy a man is to accuse him of rape.
Any man is guilty of this offence in the eyes of the public until otherwise and if she has a little social status like the wife of a struggling musician like @timidakolo it makes it look credible.
Why is she doing this? Timi and wife are a pawn in a conspiracy and also because it will help him sell some records which he desperately needs to sell, they will also trend for a while, she has already opened unbroken.ng an online platform to cash in on the drama just like @esewalter and then its over!
I am a proud COZA member and @biodunfatoyinbo is my father and he has been a blessing to millions of people all over the world. This time there will be no silence and since you want war, you will have it. If @biodunfatoyinbo has been a blessing to you, its time to speak up, don't keep quiet!
@timidakolo and @busoladakolo are not saints, she was a choir member and Timi was a choir leader in church when she got pregnant with her first baby, Timi denied that they weren't having an affair and then she got pregnant the second time and that was when the church forced them to get married. This chorister was sleeping with her choir master and was a baby mama with two kids before they got married. These are morally bankrupt people and all that talk in the video will not hold water under cross examination.
Another thing that bothers me is why all the people troubling the body of christ @daddyfreeze @timidakolo @busoladakolo @chudeity all attend a particular church
Timi and Busola have a LOT of skeletons and they both live in glass houses and they are busy throwing stones. Its time to shatter this house of cards these people have built, its time to deal with cyber bullying and vague social media allegations and this couple will be the scape goats.