A 27-year-old woman, identified as Mabel, has banned her biological father from attending her wedding ceremony for being a deadbeat.
The lady who's set to tie the knot with her heartthrob warned that her father shouldn't show up at the wedding as she no longer considers him a dad.
She claimed that the father, identified as Mr. Ilesanmi, is a deadbeat and has been absent for almost her whole life. She said she was irritated when he recently reached out to her asking for money to buy drugs.

Mabel, who shared screenshots of her chat with her father on her Facebook page, said that when she set the wedding date, he expressed his desire to be present at the event as the father of the bride—this made her almost lose her cool and would have fled in wrath had it not been for her fiancé.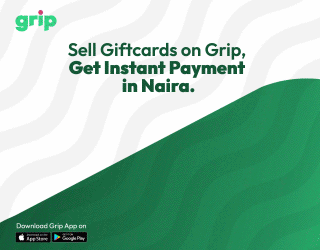 In the chat, the aggrieved daughter told her father that she does not have a biological father and warned him that he must not attend her wedding ceremony.
Sharing a snapshot of the chat on Facebook, she wrote,
"Deadbeat dads can sha feel themselves! This particular one has been deadbeat my whole life. Baba somehow learnt of my intro, he called to say I didn't even tell him set at least God bless you na prayer.

I told him not to come and he simply said okay. We fixed wedding date, he heard. He called again, but this time said something in the line of wanting to be present. I wanted to para, but babe was like maa ni suru. I didn't hear from him again till today.

He flashed and I called back. He started with how his phone has been bad and he just got it back from the engineer's shop. He then proceeded to ask how my plan was, I said "oh..it's moving. How are yours?" Baba sha said I should not worry..I was like don't tell me what is not..what are your plans? He said I'll call you back. E nor reach 30 mins he sent the message below."