What seemed at first to be a fighting scene with a couple of people trying to resolve the heated situation, took a dramatic turn when a young gentleman went down on his knees to propose to the love of his life.
Netizens have gone from Huh? to Awww in only a matter of seconds after watching this video of a young man proposing to his girlfriend in a rather dramatic plot.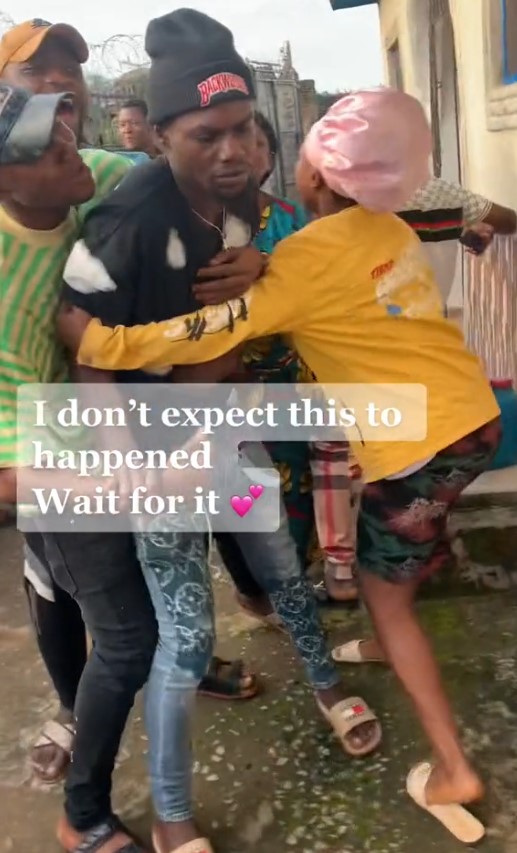 The start of the video shows a couple of young men seemingly at loggerheads with themselves while some women tried to pacify and calm them down and ease the situation. Little did one of the ladies who was pleading, know that her man was about to ask her to spend forever with him.
In an interesting twist, just as she was trying her best to resolve the faux heated situation, she was asked to turn around, only for her to see her man on one knee, asking her to be his wife.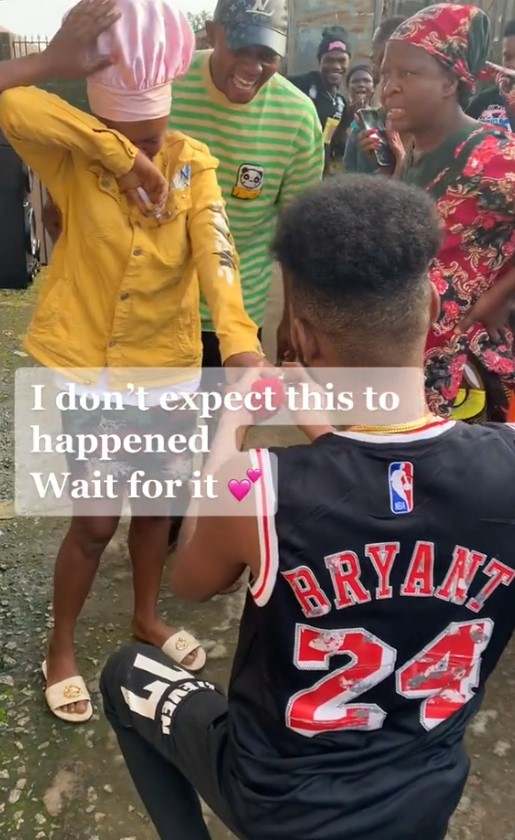 Watch the video as you scroll,