Youth representatives on the judicial panel of inquiry against police brutality in Lagos state have withdrawn their continued participation in the sitting following revelation that the Central Bank of Nigeria, CBN, blocked bank accounts of some #EndSARS advocates.
Recall that the CBN obtained a federal court order to freeze the bank accounts of 19 individuals and a public affairs company linked to the #EndSARS protests last month.
According to documents, CBN governor, Godwin Emefiele filed an ex-parte court application to freeze the accounts on October 20, 2020 which was granted by Justice Ahmed Mohammed of the Abuja Federal High Court.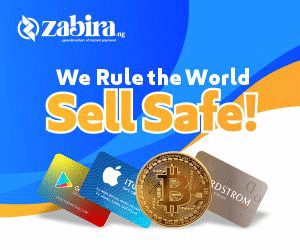 On Saturday morning, Bolatito Rachael Oduala (Rinu) and Temitope Majekodunmi, #EndSARS youth members of the Lagos judicial panel, in protest of CBN's action, decided to boycott the sitting.
Rinu was amongst those affected by the freezing order, which was procured on behalf of CBN by former attorney-general Michael Aondoakaa.
Chairman of the judicial panel, retired Justice Doris Okuwobi, said the panel would have to suspend today's sitting as it could not form a quorum in the absence of the youth member of the panel.
9:45 At the Lagos State #EndSARS Judicial Panel of Enquiry sitting.

Today, we expect the Nigeria Army to respond to the panel, with representations from top human rights lawyers. https://t.co/iF8WCnbYef

— Editi Effiòng (@EditiEffiong) November 7, 2020
10:21 Maybe it's the Army presence, but the panel has just emerged. It's the earliest they've sat since we began.

But there's a big, big drama! pic.twitter.com/GUerrM8qG2

— Editi Effiòng (@EditiEffiong) November 7, 2020