Nigerian Face model with prominent tribal marks, Adetutu O.J. who gained recognition when she indicated interest in modeling for Rihanna, has outed Instagram comedian, Broda Shaggi and accused him of mocking a lady with tribal marks.

In a makeup video that was shared on Instagram, Broda Shaggi is seen making a commentary as a woman with tribal marks had makeup done on her face to hide her marks and spots.
"God will punish the people that invented makeup," Broda Shaggi said as the model was transformed with makeup to the point that her tribal marks were no longer visible.

Adetutu O.J., who has been quite open about the stigmatization she's suffered due to her facial marks, felt Broda Shaggi's remarks on the video was disrespectful and took to accusing him of mocking people with tribal marks.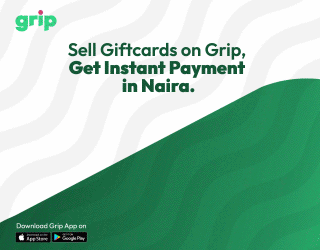 Some of her followers also joined in calling the IG comedian out. They accused him of adding to the stigmatization those with tribal marks suffer.
Adetutu wrote,
you think this is funny? I know you were a friend of my brother, makinde while in unilag but I'm mad at you for this kind of joke you think you made. People with tribal marks gets to be mocked almost every time whether they like it or not and for a makeup artist to conceal her tribal marks ; it's because she wanted it or the agreement with the makeup. That girl deserves an apology and this video makes me mad because it's not fucking funny.
People with tribal marks deserves to be respected and not to be mocked.
And even if she consented to the concealing of the tribal marks by her makeup artist, you making a joke about it mocks the makeup artist and the tribal marked lady. She might not speak for herself but I have said my mind, the video is simply a mockery video and it's not funny