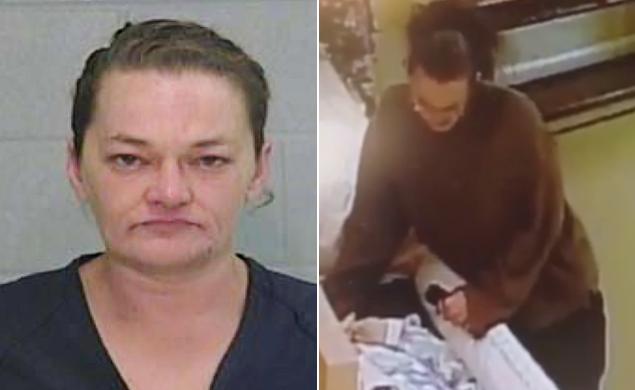 The Police have apprehended the woman suspected of stealing a ring from a corpse at a Texas funeral home in an incident captured on surveillance video.
The Odessa police force on Tuesday arrested 41-year-old, Kalynn Homfeld on a charge of theft from a human corpse.Police have said the ring stolen Friday was worth about $10. It is not known if she was aware of the value of the ring.
Investigators didn't immediately say what led them to Homfeld or whether the ring was recovered.