Popular Nigerian media personality, Stephanie Coker-Aderinokun, has said what's the point of being famous if you don't have the cash to follow.
She compares being without money but having fame is like being a beautiful person but not having intelligent quotient – she said this on her Instagram some hours ago and it has us wondering if you're seconding her stance…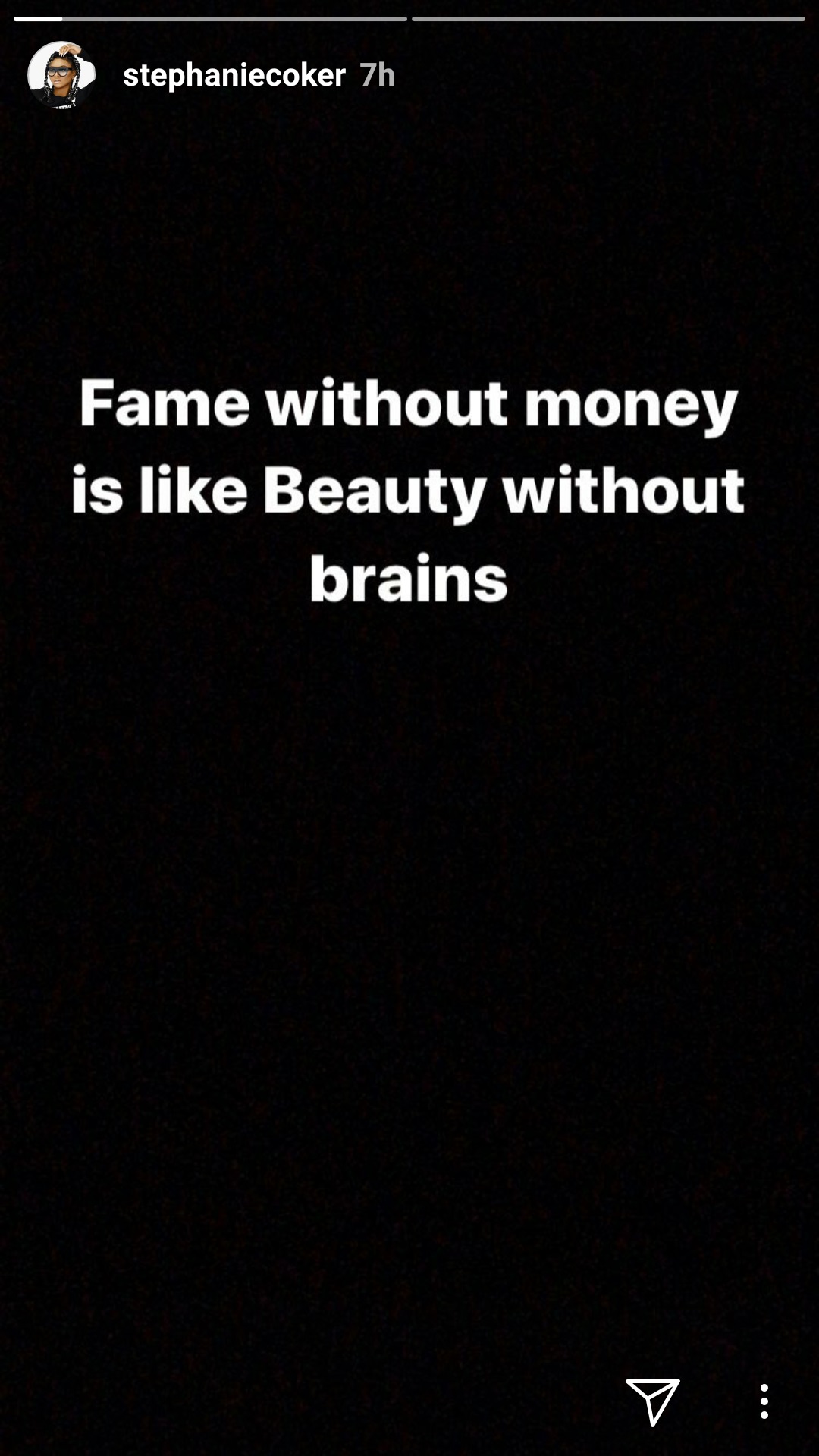 Do you really need to have money when you're famous??