Nollywood actress, Bimbo Ademoye in honour of Father's day took to her page to share a video of herself playing a pregnancy prank on her dad.

The actress had initially told him that he should come take her to the hospital because she wasn't feeling well. As he was about to honour her request, he overheard her telling someone on the phone that she thinks it might be pregnancy that's making her unwell.
Her dad freaked out immediately he heard her mention pregnancy and his reaction was priceless.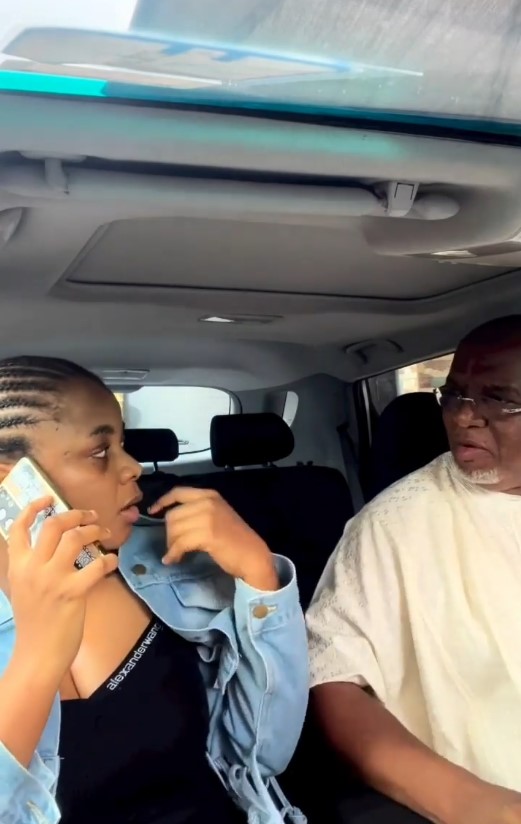 Watch the video as you scroll,
The actress, a while back, expressed intense outrage over people who put onions and raw garlic in meals.
Bimbo in a post she shared via her Instagram story, threatened to rain fire and brimstones on anyone who cooks any meal she sees or tastes onions or garlic in.
According to the actress who appears not to like any of the above, anyone who uses fresh garlic in their meals, instead of garlic powder, is toxic.
She wrote,
"I don't care how delicious or well seasoned any food is, if I sight onions, or I taste or see garlic, I'm fighting! I will tear your shirt, I will break your plates, matter of fact I will burn your house! They've done garlic powder, why are you so toxic that you decided to use fresh garlic. Do you think that would guarantee you access to heaven? Mtscheeeew"