Nigerian politician, Bola Ahmed Tinubu received a rousing welcome from his supporters when he touched down Lagos state from Abuja weeks after he clinched the APC Presidential ticket.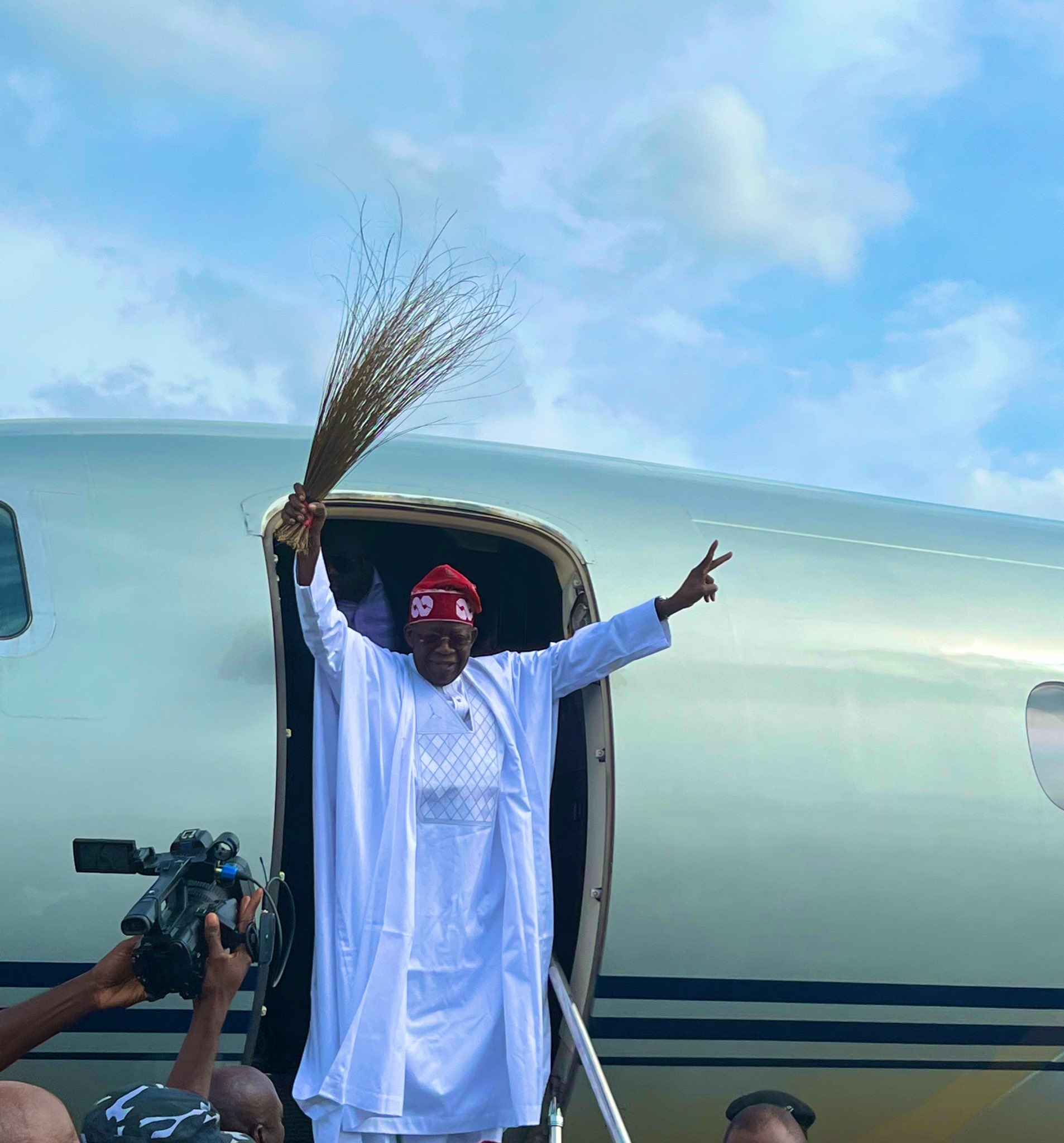 A roaring crowd is seen welcoming him as they flank his convoy in Lagos state.
Watch videos of the crowd as they came out en-masse to welcome him,
With over 1000 votes count, Nigerian politician and National leader of the All Progressives Congress party, Asiwaju Bola Ahmed Tinubu emerged winner of the APC Presidential Primaries.
The convention which held at the Eagles Square in Abuja, from Monday, June 6th to Wednesday, June 8th, 2022, saw Presidential aspirants all under the APC party vying for the slot to represent the party in the forthcoming 2023 Nigerian General Elections.
While a couple of aspirants bowed out and stepped down for Bola Ahmed Tinubu, others who didn't were left to contest for the spot by voting. Voting ended in the early hours of Wednesday morning, and sorting and counting of the votes followed.