A Nigerian woman has expressed excitement to finally get married after enduring a turbulent life as a single woman.
She recalled how she was accused of having bad character which they claimed accounted for her inability to find a husband for years.
She said the negative comments affected her to the point that she started doubting and questioning her sanity.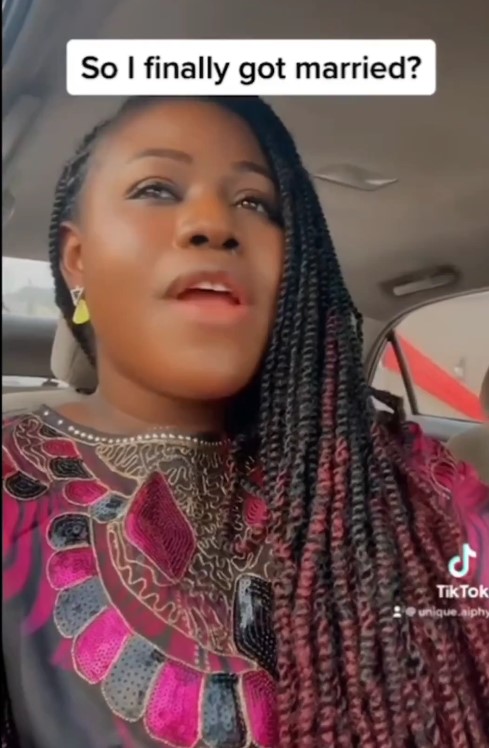 According to her, such remarks can make a woman lose her self-confidence and it's only a strong person that can endure it.
Speaking in a video she posted on TikTok, the woman said she sometimes looks at her husband and their home, and takes delight in being the 'madam of the house'.
Watch the video below,
In other news, a video making the rounds online has captured the moment a groom and his bride suffered an embarrassing fall at their wedding reception.
In the viral clip, the groom was rocking the dance floor with his bride when he decided to carry her, but it didn't end well.
He fell flat on the ground with his curvy bride, who was dressed in a red shimmering gown, as he bent to carry her.
Guests who had been watching the entire time burst out laughing after the embarrassing incident, and some of them rushed over to help lift the couple.