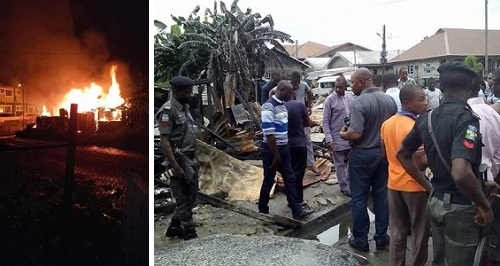 Two children have been reportedly dead early this morning as fire razed properties along SDP Road in Bonny Local Government Area of Rivers State.
An eyewitness said, the fire which started in the early hours of today burnt with an uncontrollable speed and force.
Although, security operatives are still investigating as the source of the fire is unknown.
The CTC Chairman of the Bonny Local Government Area, Hon. Sim Emmanuel Hart, accompanied by his Secretary Lady Helen Jack-Wilson Pepple, Supervisors and Advisers of Council were present at the scene to confirm the incident.
See More Pictures: