Asaba-based native doctor, Chi Marine who was also attacked by comedienne, Ada Jesus in her comedy skit, has forgiven her and begged Prophet Chukwuemeka Odumeje to do the same.

The native doctor disclosed that he has forgiven comedienne Ada Jesus and reversed the curses he placed on her, after she came to beg for forgiveness in company of her family members, following an ailment that left her paralyzed and unable to speak after she said made damaging allegation against him, Prophet Odumeje and Actress Rita Edochie.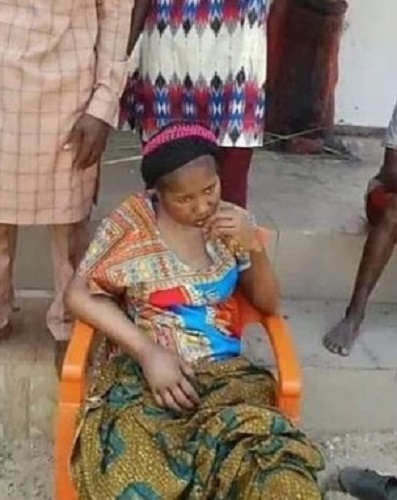 According to him there's nothing anyone can do that can't be forgiven. Chi Marine urged the clergy man to also forgive the comedienne, because he doesn't know if he will live to see the next day.
Watch video below,
Recall that Prophet, Chukwuemeka Odumeje popularly known as Indaboski Bahose turned down a plea for forgiveness from seriously sick, Ada Jesus while raining more curses on her for speaking against him.
Ada Jesus whose health has deteriorated to a pitiful point, accompanied by her family members went to the Prophet to beg for forgiveness but received a blunt response from him, as he refused to accept the apology and even rained more curses on her.