Comedian Frank Donga, who started off with online comedy videos, is definitely taking his craft to new heights. He was at Naij.com for an exclusive chat and he talked about his brand, how he drew inspiration from his parents and more.

How did comedy start for you?
It started like a joke. And truly it's been great. I'm shocked for the most part to see that people have responded positively to what started as a joke. It's always been a joke; I am not a serious person. Just in case you didn't know. I think seriousness is overrated. It's been inspiring, humbling, surprising and overwhelming the kind of response we've been getting.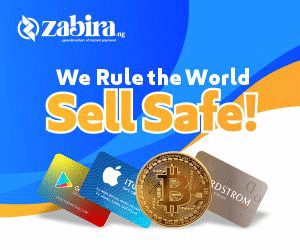 What is your response to comedians getting brand endorsements and why haven't you got one?
Oh well, it's timing. And God. Everything will work out in the end and at the right time. What I always say is 'do what you love to do best and do it well, every other thing will happen when the time is right.'
It is, above all, interesting how people meet up with me and say how much they enjoy my videos on Youtube. Imagine for instance when a man met me one time and said how much my videos have touched him and his family. He told me that his father had seen some of the videos and laughed so hard tears were practically dropping from his eyes.
How do you come up with your jokes and maintain the look on your face?
I think part of the secret is I grew up in a house where the father is sarcastic. You see, my father would say some of the most ridiculous things just to get you to your senses and he wouldn't flinch. And my mother too, she has some of the strictest expressions when she's taking you for a ride. So these things have a way of influencing you. And I am really just out to make a point.
Again, I try to stay as creative as I can. I love cartoons. I'm an artist and an animator. I love facial expressions and so I watch cartoon characters and try to make my own expressions too. All I wanted to do was make something out of nothing and I am glad people are receiving the art positively.
Give us a background on your education
I have a masters degree in Animal Science from Olabisi Onabanjo University. I have always loved to put a smile on people's faces so it was only natural for me to take up this part of me after schooling.

How did you and FalzTheBahdGuy meet for the video skit you both worked on?
We met at the University of Lagos at the TEDx platform where guests are called together to speak. It was organized by some young guys over there at the University and I was invited to speak. It was a great experience working together with him. He is a brilliant man.
Why haven't you gotten any brand recognition and endorsements till date?
I wouldn't say brands haven't recognized me till date. First off all, let it be on record that I am not doing this for direct commercial rewards. I love the arts and so I am involved in it. I have a passion for reaching out to young people in Nigeria and one key way to getting this done is by passing messages across through comical ways and whatnot. It's easier to send that message that way.
I have other things I do for a living. I'm in this for the passion I have. And the fact that people love what I do is another major reason I am involved in it. I mean the job interview skit, among others, has helped spread the message on the need to be prepared for tasks beforehand. Any young graduate looking to get a job today will most likely watch it and laugh loud and then get truly ready for the interview panel before appearing before them. Do you understand?
Social media is helping businesses and brands globally. Falz and others have leveraged on it, what plans do you have to take it to the next level?

I don't claim to know everything about social media neither can anyone claim to do. I think it is an evolving part of our lives and it is a phase we have grown into. What was big way back isn't what is big today in terms of social media. Humour is big today, bigger than it was years back.
At the moment I think I am doing fine because I have only been a year on social media and my growth on there has been organic. I guess it can only get bigger and better for me. I mean, for someone who doesn't attend events and a lot of social functions and for someone who is only mostly seen online I think the growth of my brand has been good so far.