Friends of a civil engineer, Babatunde, who died in the Ikoyi building collapse have taken to social media to mourn his sad demise.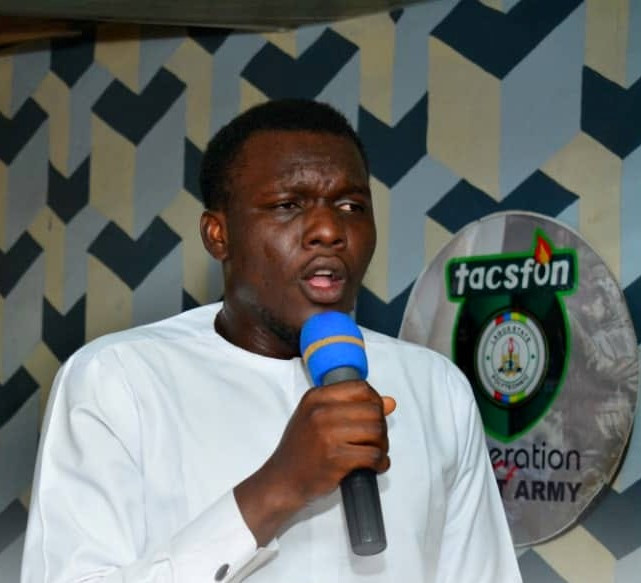 According to one Adetutu Omobulejo, the deceased UNILAG graduate was trapped in the debris for 34 hours before his body was recovered.
Adetutu, who claimed to have tutored Babatunde for UTME classes before he gained admission in 2015, described him as a brilliant boy who loved and served God wholeheartedly.
She also narrated how he happened to be at the 21-storey building on the day it collapsed.
Read her full post below,
"This is where Tunde was later brought out from after 34 hours from the collapsed building at Ikoyi," she wrote.
"Tunde was one of my student, that I taught for Utme classes, an extraordinary brilliant boy, I had ever seen
"He was known for his jokes…He love God and serve him. He got admitted into Unilag 2015, right before my eyes…Only that I didn't hear from Tunde to call me *Aunty Tutu* as he fondly calls me, before he makes any statement *Chuckles* ,until yesterday I got a call from my younger bro, that this boy was among the victims of the collapsed building that happened @Ikoyi On Monday 1/11/2021.
"Tunde who was now a graduate of one the reputable Institutions(UNILAG),a civil engineer, a young boy @the age of 24years. He went on Monday 1/11/2021, with his boss, to the said building to hold a meeting with the owner of the company who was also with his son.
"While the meeting was going on,Tunde's boss only excused himself from the building to pick something in the car,that was how he escaped from the collapsed building,he was the one who quickly put a call through to Tunde's parents of what happened
Tunde was trapped for hours with the owner of the building, with his son and some other people.
The building collapsed by 2pm,the Lagos State rescue team came to the said building by 4pm and left back by 6pm to the office. The rescue team was said to have returned back again on Tuesday 2/11/2021 by 12pm
Tunde's Father who was explaining all this event to Tunde's Friends said,a woman who was beside Tunde was calling for help on that Tuesday 2/11/2021 by 10am,this woman called her family with her phone that she is still alive but weak and she was the one who was also close to where Tunde was lying in the collapsed building
Only if the rescue team had come back on Tuesday on time, the woman would have been saved, so also Tunde.
Tunde was later brought out, from the angle of the building you can see arrows pointing towards in the picture dead. So Sad.
Much Condolence to your families. Rip Tunde boy. We will not forget you so suddenly. Adieu!!!."
See below,