A Nigerian lady has showed off the clever method she employed to serve food to her four brothers who hate washing their plates after eating.
A video shared online shows the hilarious moment the lady, identified simply as Chidinma, presented their meal of jollof rice and chicken on plantain leaves.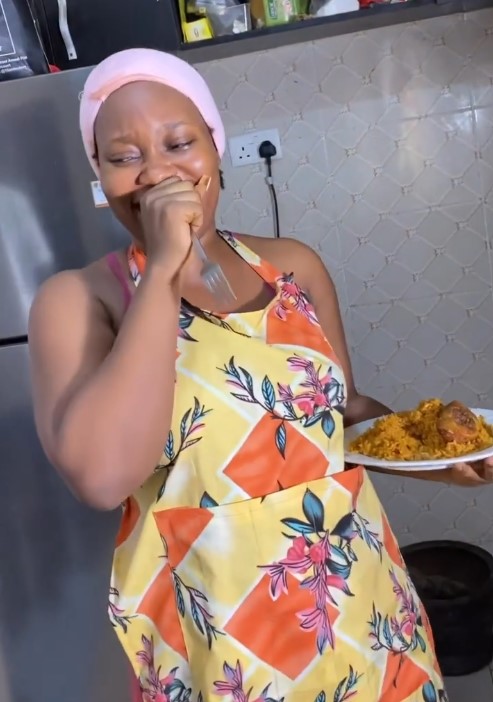 When the young men saw the new development, they were taken by surprise and questioned why she was treating them like 'animals'.
In response, Chidinma explained that they have formed the habit of not washing their plates after meals and occasionally breaking plates when they do the dishes.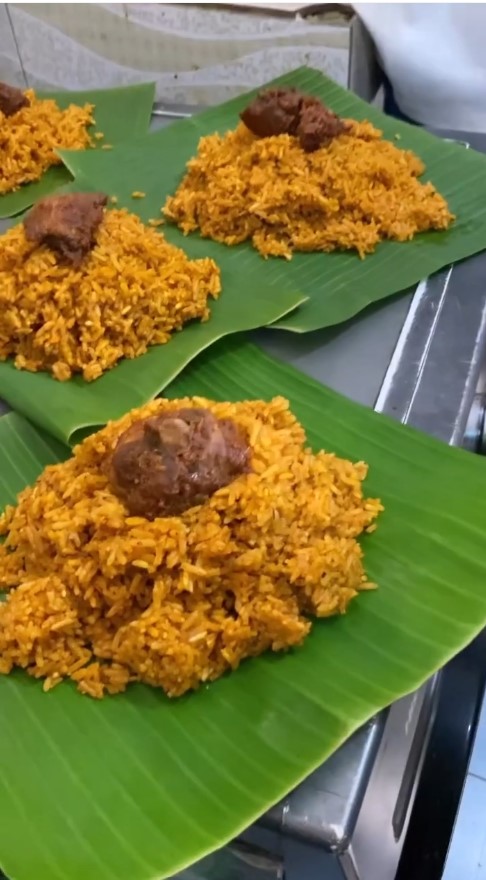 After studying the pattern, she decided to use plantain leaves to serve them to spare all of them the stress of washing plates.
She, however, instructed them to wash and dry the plantain leaves after eating because she plans to continue serving them with the leaves going forward.
Watch the funny clip below,
In other news, a young Nigerian man, identified as Mai Daraja, has narrated how he won the heart of a lady who always flaunts her boyfriend on social media.
Mai, who tied the knot with his beau Maryam recently, revealed that they met on Facebook and moved their conversation to WhatsApp.
However, he noticed that Maryam often posted about her then-boyfriend on her status, using endearing captions like 'half of my life'.
Knowing that he was interested in her, he expressed his feelings and appealed to her to give him half the attention that she gave her boyfriend.
Surprisingly, Maryam agreed to this request, and from that point on, their relationship grew and they are now happily married. Read here