Popular Nigerian singer and songwriter, Erhiga Agarivbie, otherwise known as Erigga, has taken to social media to advise men looking for good girls to go into a relationship with.

Taking to the micro-blogging platform, Twitter, on Thursday, January 13th, Erigga noted that men should not expect to find a woman that is a saint or perfect.
According to him, no woman is a saint so men should learn to accept their women exactly the way they are.
"No girl is a saint find ur witch and Pour anointing oil on her head", he tweeted.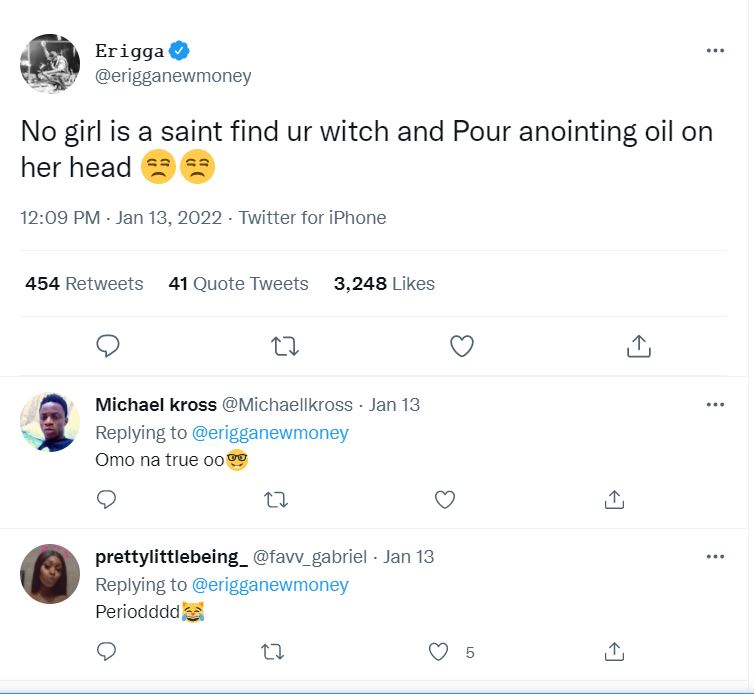 In other news, Erigga recently took to his Twitter account to give his opinion about girls who date multiple guys.
T witty rapper averred that girls who are financially under the weather are the ones that usually date more than one guy.
His post on Tweet reads;
"Only broke girls date more than one guy!!! Every cheating girl Issa hungry bae. Don't argue wit me … we no be mate".