A Ugandan woman, Jullian Atukwatse, has narrated how she met her husband, Emmanuel Bujjingo, and how God told her to wait for him, despite the fact that he was her friend's ex.
Speaking in a recent interview with mywedding, Jullian revealed that she met Emmanuel at Watoto Church downtown where they had gone for evening prayers. According to her, she went with her friend, who had come with her boyfriend (Emmanuel) whom she had never met.
"She introduced me to him (Emmanuel) but honestly speaking, I did not like his style and size. I tried discouraging her but she kept on telling me how good the guy was and especially his love for God," she said.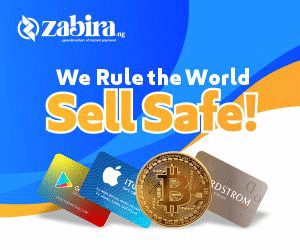 Emmanuel and Julian's friend broke up after some time but the two had already become friends. After a while, he started dating another friend of Jullian, which also didn't last.
"The relationship with the person I was dating at that time didn't work out for reasons related to trust and infidelity. Despite that, we remained friends with Jullian. There was nothing between Jullian and I not until the relationship I was in failed. I then reconnected with Jullian more than an acquaintance," Emmanuel says.
Jullian tried to reconnect Emmanuel with his ex but it didn't work out because Emmanuel had decided to move on.
Emmanuel stated that as much as he liked Jullian for her striking beauty, especially her alluring eyes, her obedience towards God is what swept him off his feet.
Julian, on the other hand, said she was attracted to Emmanuel because of his spiritual maturity, character and reasoning. She added that most people do not like Emmanuel's principles but that is what she loves the most about him.
"I began to 'hear' from God through dreams. God commanded me to leave my ex and wait for him, l could not believe that of all the men out there, God wanted me to wait for Emmanuel. We are happily married and all I can say is that God's choice is always the best."
It didn't take long for Emmanuel to propose because they were already close friends. He proposed before Kukyala without a ring and she said YES because she knew he was the ONE.
"I really waited for the ring in vain. At some point I gave up, thinking that some things were not meant for me. He finally proposed at a friend's wedding after six months of dating but since I had given up I thought it would not be a big deal but guess what, it was and it still is because every time I look at the photos and videos they make my day," she shares.
Emmanuel, who was the best man at the friend's wedding, had already planned the proposal with his friend and his bride.
The plan was to get the bride to hand over the bouquet of flowers to her signifying that she was next in line.
"As they handed her the bouquet, I stood right behind them, they paved the way and there I was down on my knees holding the ring. She almost fainted. Her joyful celebration drowned my carefully chosen proposal speech. I just put the ring on her finger and later on that night I sent her my speech on Whatsapp," he said.
The couple got married on June 26, 2020.