Big Brother Naija 2020 star, Erica Nlewedim has taken to her social media page to appreciate her fans for defending her.
After Erica was dragged following Laycon's genotype revelation, her fans popularly known as ELITES took to Twitter to defend her and wade off any social media attacks from rival fanbase.
Recall that Erica got disqualified after she bodyshamed and threatened Laycon amongst other rule-breaking behaviour on her last Saturday in the house.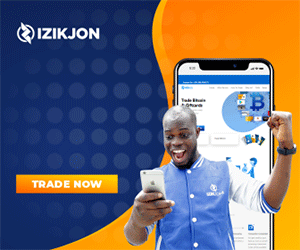 The actress later apologized for her comments thrice; first to the housemates, then to Big Brother, and later in a post-BBNaija video, in which she offered a passionate apology to Laycon, the housemates, and to the viewers of the show.
However, when Laycon revealed his genotype as SC yesterday, Icons and trolls alike used it as an opportunity to drag Erica alleging that she knew about his medical condition and that was why she said Laycon won't live beyond 50 years.
Saw tweets that at a time, Erica shamed Laycon for being SC, told him that's why he's skinny and should go take his drugs before he dies; further stated that he has a life span of 50 years max.

I just wonder how Laycon would have felt that night Erica said all these. So painful.

— Furosemide (@Medico_Zeal) September 23, 2020
Y'all want laycon to tell the housemates that he told erica about his SC genotype…Mehn they will even put two by two together and know why Erica used those words…Erica told him he will die before 50 years and mocked him for not taking his drugs in a week…#BBNaija

— Touche🎙 (@officialnick0) September 23, 2020
As expected, the Elites, defended Erica on social media and they went to the extent of even tagging popular Nigerian singer, Teni a tribalist for calling Erica "Omo Igbo" in a video.
Nobody will see anything wrong in Teni addressing Erica as "Omo Igbo" but if an Igbo celeb like Genevieve Nnaji addresses Laycon as "Onye ofe mmanụ" in a solidarity video for Erica just like Teni did, there will be outrage everywhere. Hypocritical lots.!

— Unu Amaro Kam Siri Kwado (@AfamDeluxo) September 23, 2020
Erica in her reaction, tweeted… "Elites.. God gave me my new family," she tweeted, adding, "I'm no longer alone, I thank God everyday I have you! I will make you proud! You make me feel loved!"
Elites.. God gave me my new family, I'm no longer alone,
I thank God everyday I have you! I will make you proud! You make me feel loved! pic.twitter.com/yDYcVNxWQz

— Erica Nlewedim⭐️ (@EricaNlewedim) September 23, 2020