A Nigerian lady, identified as Precious Kolawole, has taken to social media to show her exhilaration after seeing snow for the first time in her life.
The young lady, who recently relocated to Canada, couldn't contain her excitement after witnessing snow fall from the sky for the first time and filmed a video to capture her reaction.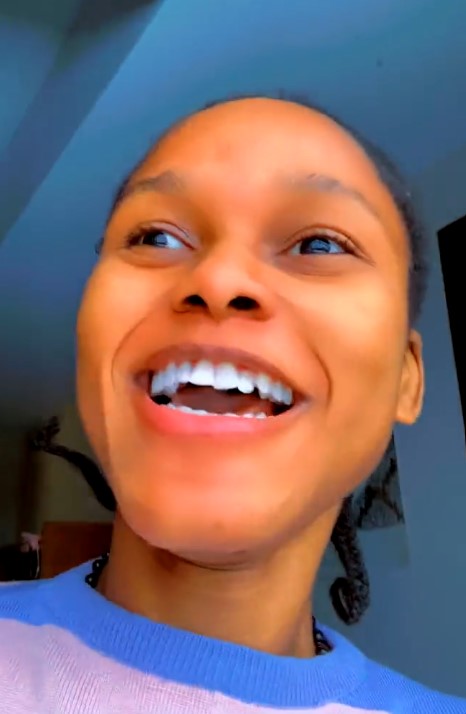 In the video she posted on her Twitter page, @precillieo is seen talking excitedly about the snow as she captured a view of buildings covered in snow.
"God, is this heaven? This is heaven on earth", she said with so much joy in her voice.
Watch the video below,
In other news, a young Nigerian man, identified as Ola Atanda Abdullahi, has expressed his frustration at not being able to find a partner for himself whom he doesn't have to share with anyone.
Taking to his Facebook page, Atanda asserts that everything in Nigeria is shared, even girlfriends.
"I wish I can have my own personal girlfriend but in Nigeria we share everything," he wrote. See his post here
Meanwhile, a young Nigerian lady, Goodness Zinny, has bewailed the promiscuity of some men as she narrates her experience with an admirer.
Zinny shared her experience on Facebook while reacting to a post about how men sleep with other women while planning their wedding to their main chick.
According to Zinny, she found out that a man who asked her to be his girlfriend got married to another woman a week later.
She said she was bamboozled when she saw his wedding pictures, and wondered why an intending groom would want to sleep with another woman days/weeks to his wedding.
"And this guy asked me out two weeks ago and i turned him down, to my greatest surprise I saw his wedding pictures last week and I said to myself so this guy was planning wedding with another babe and he still wants to knack me. Chaii God why are men like this," she wrote.