A young Nigerian man, identified as Ola Atanda Abdullahi, has expressed his frustration at not being able to find a partner for himself whom he doesn't have to share with anyone.
Taking to his Facebook page, Atanda asserts that everything in Nigeria is shared, even girlfriends.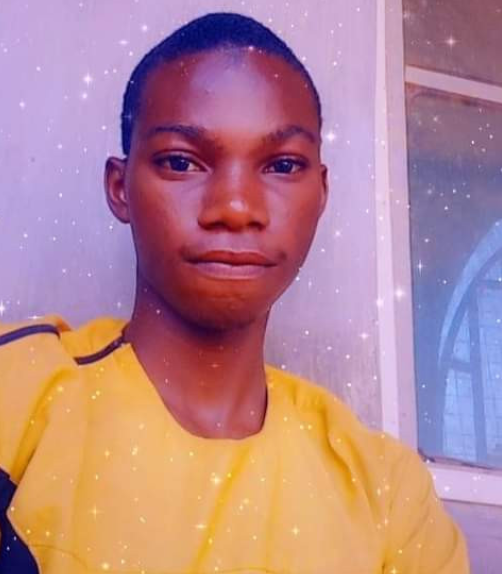 "I wish I can have my own personal girlfriend but in Nigeria we share everything," he wrote.
See his post below,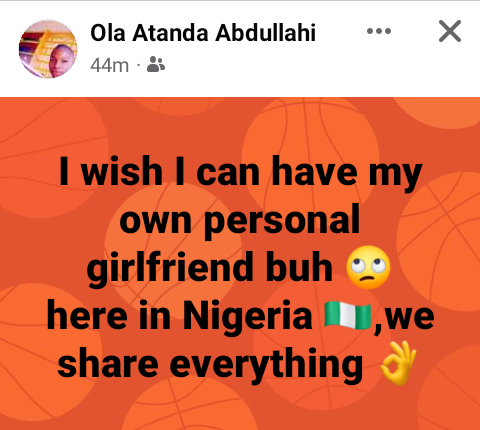 Meanwhile, a young Nigerian lady, Goodness Zinny, has bewailed the promiscuity of some men as she narrates her experience with an admirer.
Zinny shared her experience on Facebook while reacting to a post about how men sleep with other women while planning their wedding to their main chick.
According to Zinny, she found out that a man who asked her to be his girlfriend got married to another woman a week later.
She said she was bamboozled when she saw his wedding pictures, and wondered why an intending groom would want to sleep with another woman days/weeks to his wedding.
"And this guy asked me out two weeks ago and i turned him down, to my greatest surprise I saw his wedding pictures last week and I said to myself so this guy was planning wedding with another babe and he still wants to knack me. Chaii God why are men like this," she wrote.