Self-acclaimed relationship expert, Blessing Okoro has claimed to have undergone liposuction surgery to accentuate her body shape.
The mother of two took to her Instagram page to announce the update on Tuesday, June 21, as she bided her former body goodbye.
She shared a video of herself entering a pool and wrote,
"Good bye to my old body ..
I love you so much and I sure rocked you effortlessly.
Thanks for carrying my 2boys.
Thanks for the beautiful scars.
Thanks for all the confidence."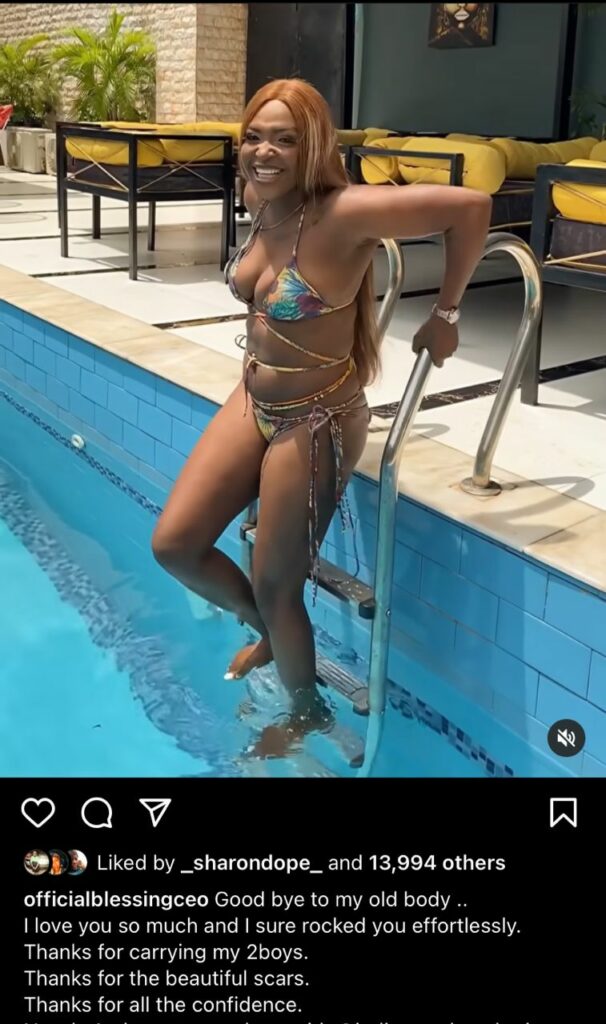 Shortly after, the media personality unveiled her newly-enhanced body and shared pictures of her recovery process.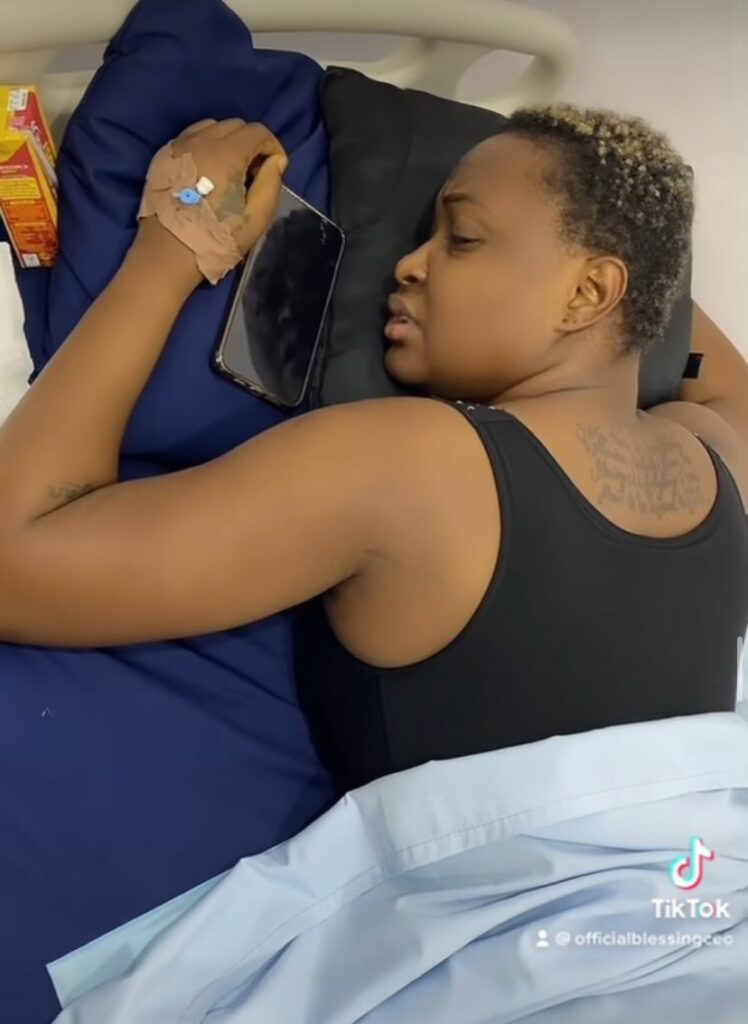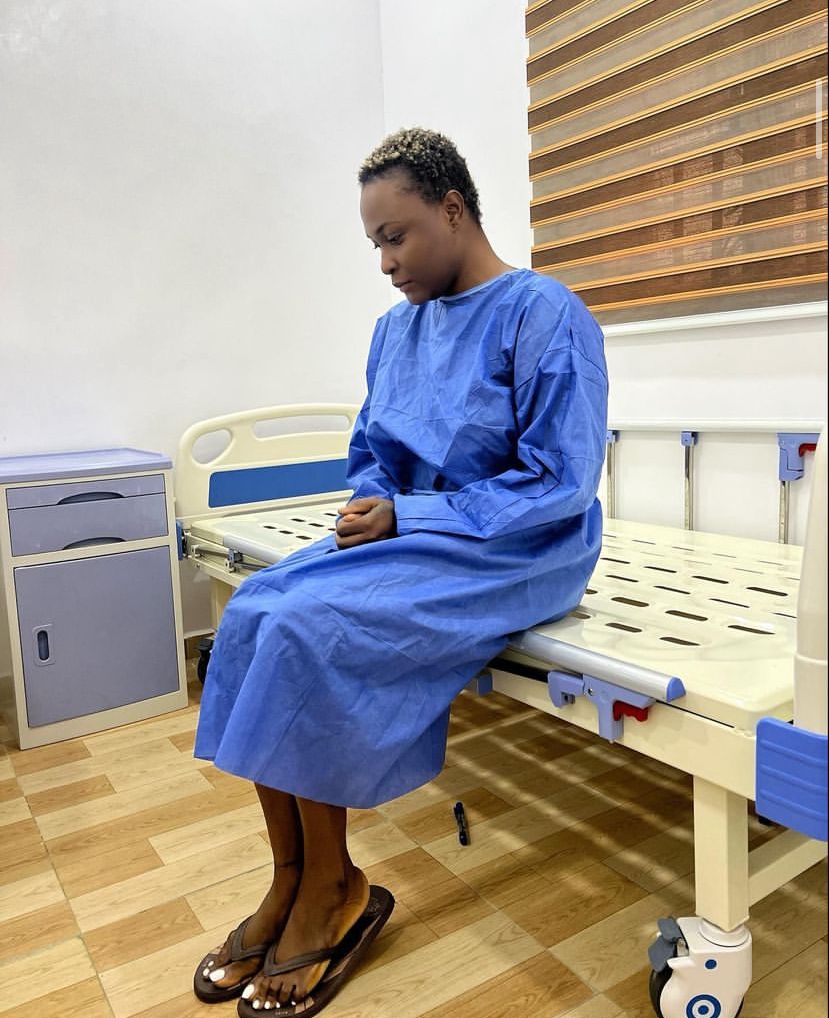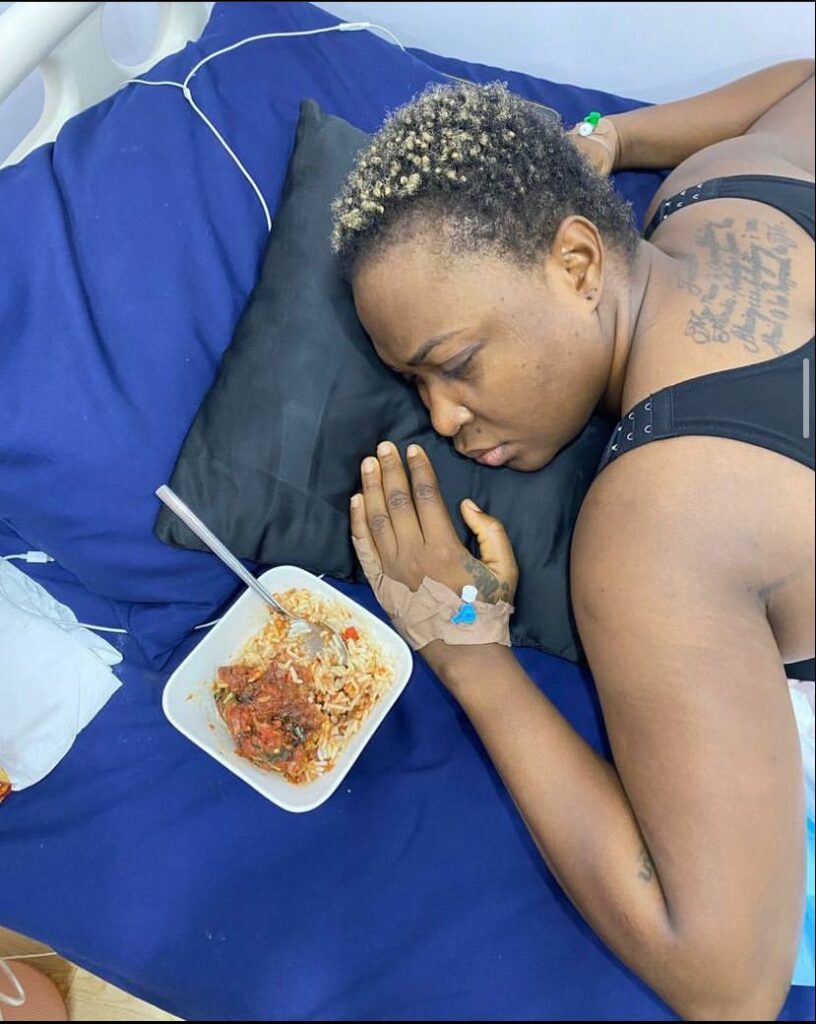 However, some of her followers didn't believe that the controversial brand influencer had undergone plastic surgery, and opined that she was chasing clout as usual.
In response to the naysayers, Blessing maintained that she wasn't lying or chasing clout and she decided to share her journey to prove that ladies don't need to hide or lie about undergoing the procedure.
Read her statement below,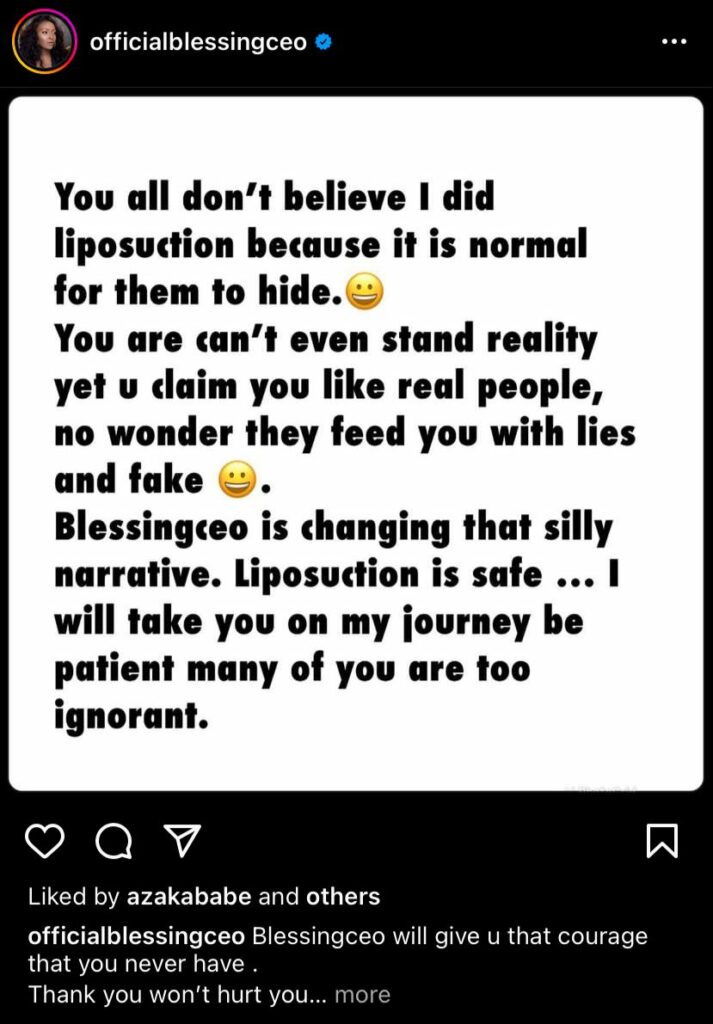 She also shared a purported picture of what her body looked like before doing the surgery and the aftermath of the surgery which shows her flatter stomach and bigger bum.
The 33-year-old relationship coach captioned it,
"Small yansh dey shake ooooo.
Fresh from the oven
Just day 2 after liposuction.
I know you want to read my Tatooooo.
(My body is a temple not for money)"
See her post below,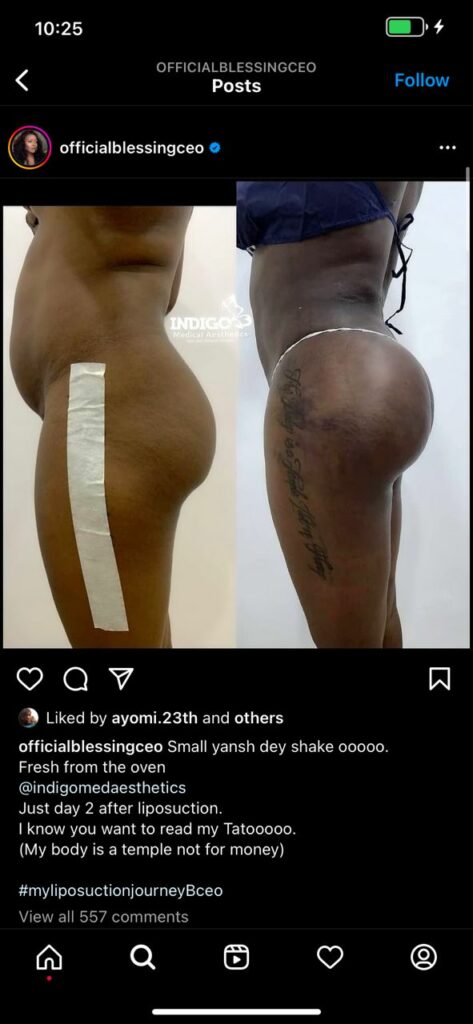 View this post on Instagram