Popular Nigerian singer and DMW Boss, David Adeleke, simply known as Davido recently took to his page on micro-blogging website, Twitter to share a thought-provoking opinion on health being greater than wealth.
Health > Wealth

— Davido (@davido) January 30, 2021
The reason for his Tweet was not given but most of his fans in the comment section agreed with his sentiment.
Below are some comments culled from the Tweet.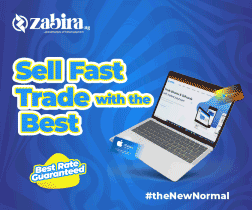 Esther wrote ;
Davido, pls stop smoking, those shit ain't healthy for d body. Since u know health is greater, then stop smoking. Even if it is an addiction, reduce d number of wraps u smoke and before u know it, u r good without the smoke. I care abt u
Crux wrote ;
When I have wealth I can relate but till then, being broke makes me sick
Daddy mo wrote ;
"Health is like money. We never have a true idea of it's value until we lose it. You really can't enjoy wealth if you are not in good health"
Okay give me some wealth, let me give you some health.

— Online bestie|Crochet designer (@the_lopetee) January 30, 2021
Fake news boss

— Moe Your Data Plug 🔥 (@Moefire_) January 30, 2021