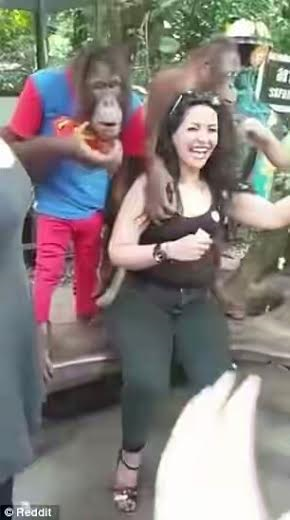 This animal has zero chills mehn!!! He saw an "opportunity" and he "grabbed" it, he grabbed it so tight he wasn't gonna let go!
A video posted on Reddit captures the moment an orangutan got "pervy" with a lady as she posed for the cameras with the primates at Safari World in Bangkok.
The animals pulled faces for the camera before one decided to grab her boobs.
The animal, who grabbed the lady's boobs seemed to know what it was doing as he held onto to her waist like she was its lover before he went on to get all smoochy with her boobs.
The video of the incident was posted to reddit where it has been viewed by thousands of people.
See more photos and video below: