A self-acclaimed marriage counsellor, identified as Prophetess Jane Chukwu, has stated that transactional sex didn't start today.
Taking to her Facebook page, Jane said the older generation of women also slept with men in exchange for money but it was inconspicuous, unlike recent times that social media has amplified the vice.

According to her, if people ask older men about how women behaved in the past, they would be shocked at the things they will hear.
The relationship counsellor, who has repeatedly been accused of female misogyny, wrote,
"I have always said that our mothers are not different from today women, the difference is Internet and feminism, today women have access to support group who give them financial help and society now openly support irresponsible women. If these older men tell you what they went through that made them marry 3 to 4 wives you won't believe it," she wrote.
"Our mothers saw sex as transaction, hookup didn't start today, those days if our fathers no provide, no sex."
See below,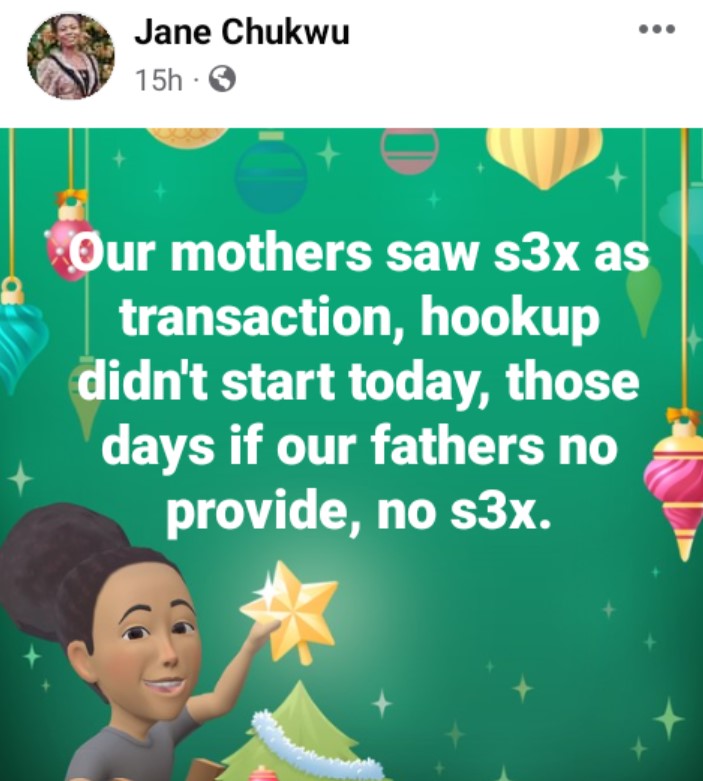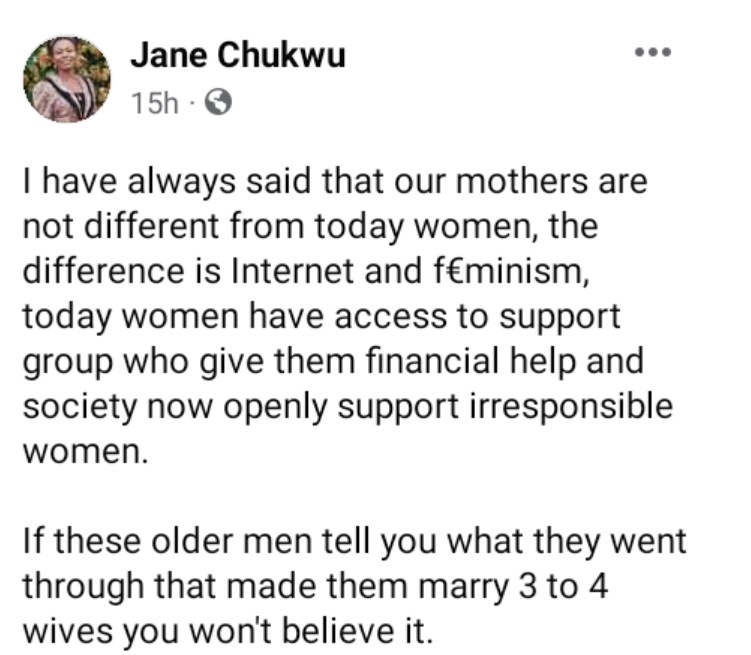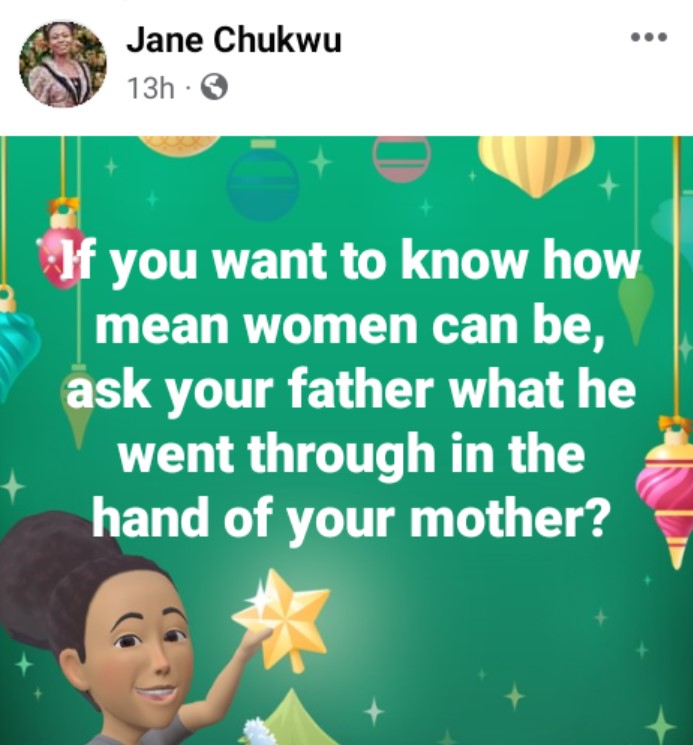 In other news, A young Nigerian man, identified as William, has tied the knot with two women on the same day in Ozoro, Isoko North Local Government Area of Delta State.
William married Ujiro and Joy in a traditional ceremony on Saturday, December 17, 2022, at CountrySide Motel, off Kwale Road in Ozoro.