Reports of how the founder and Lead pastor of the Divine Hand of God Prophetic Ministries International, based in Abuja, prophet Emmanuel Omale, foresaw the military plane crash that happened in Nigeria's capital, Abuja last Sunday has begun serving rounds on the internet.
The plane crash occurred near the Abuja airport at the weekend, left all military officials on board dead. A video that's now circulating the internet shows Omale revealing that the incident could happen and called on Nigerians to pray to avert it.
The Nigerian Air Force plane had an engine failure on Sunday, leading to the death of seven people. The incident happened near the Abuja airport.
But in a video which was part of 2021 prophecies published in January this year, the senior pastor hinted on the incident and called for prayers for it to be averted.
Omale released 32 prophecies for the running year and the 14th prophecy is specifically on the crash.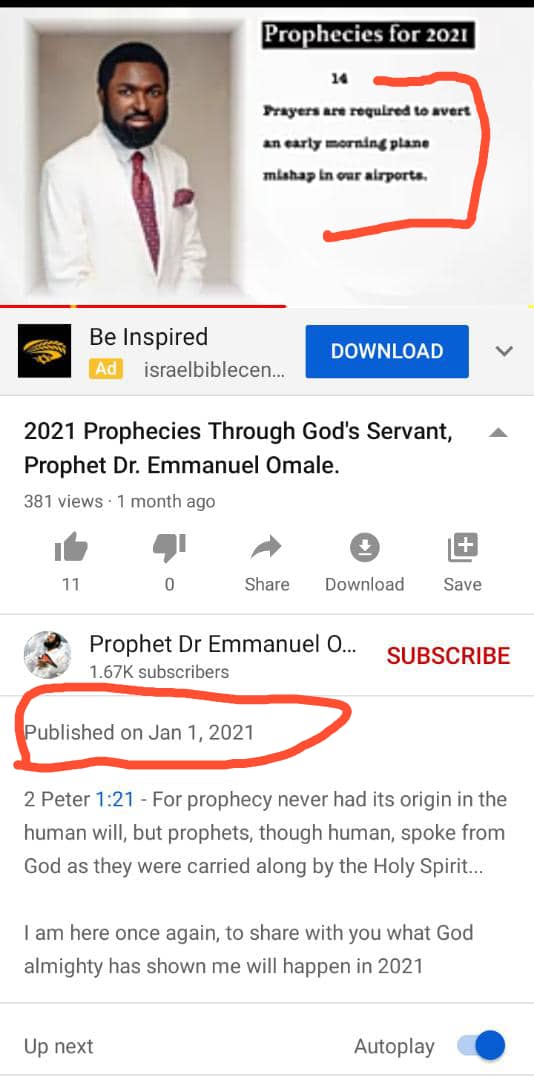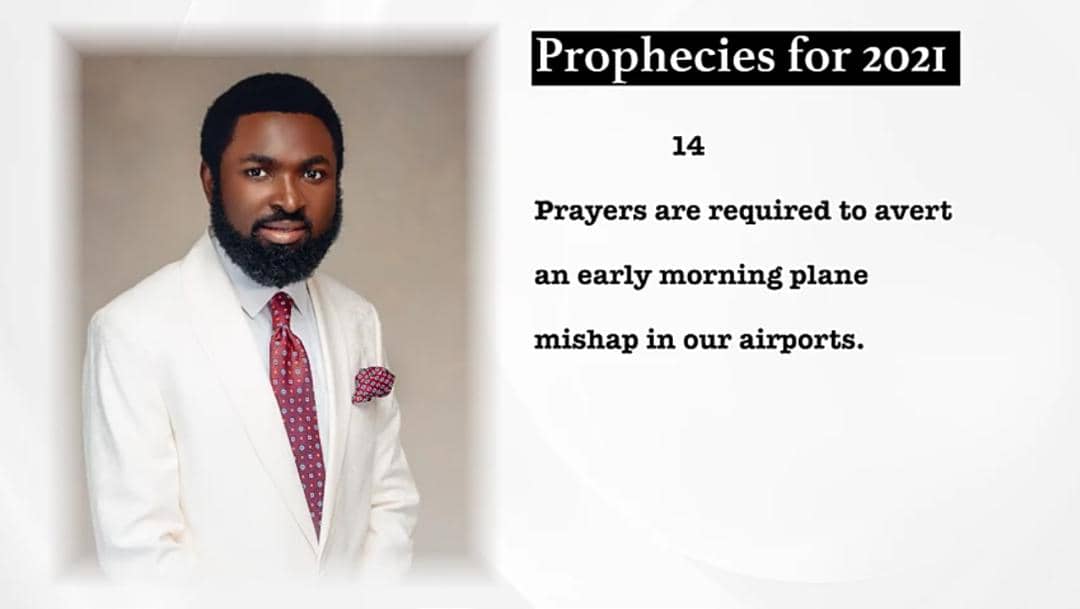 He had asked Nigerians to pray so as to avert the negative impact of the prophecy.
Omale, however, prayed for the souls of those that lost their lives in the crash during his church service on Monday, asking God to grant the family, loved ones and the entire nation the fortitude to bear the irreplaceable loss.