Suspected militant Islamists have killed at least 30 people and abducted women and children in a raid in north-eastern Nigeria, officials say.
Most of the victims were travelers who were burnt to death while sleeping in their vehicles during an overnight stop, officials added.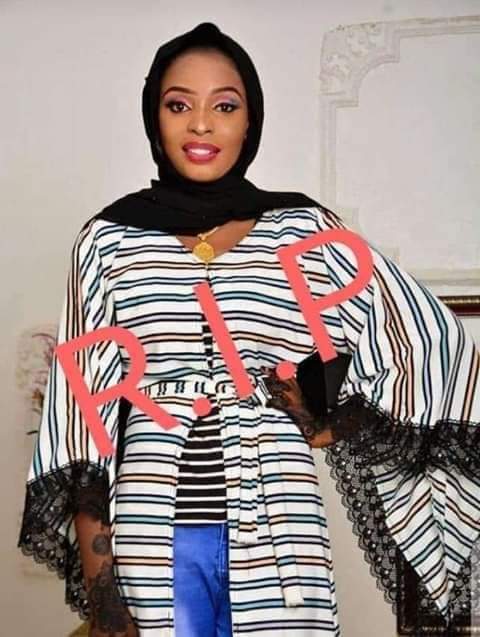 The attack took place in Auno town on a major highway in Borno State.
A University of Maiduguri Mass Communication student, Fatima has been identified as one of the 30 people killed.
Recall that President Buhari has already reacted to the attack and he described it as 'cowardly and murderous.'
Some social media users have already penned down tributes to the late University of Maiduguri student and here are some tweets below;
INNALIALLHI WA'INNA ILAIHIRRJIUN
If this pop into your TL say a prayer for a sister as she was gruesomely burnt to ashes by dreaded Boko haram sect yesterday night in Auno, few miles to maiduguri on her way back to school (UNIMAID).

May your soul rest in Jannatul Firdaus Fatima pic.twitter.com/wdhyXnqCRW

— MOHNICE ❁ (@Official_mohnyc) February 10, 2020
Fatima a student of mass communication university of Maiduguri is also a victim on Boko Haram attack yesterday. They were burnt into ashes Subhanallah! 💔
May Allah SWT have mercy on their souls and grant them eternal peace 😭💔 pic.twitter.com/MDCScXgpe2

— Bundiyee🌹 (@teemerhagana) February 10, 2020
She was burnt to ashes by Boko Haram terrorists yester-night attacked at Auno.

May her gentle soul rest in peace pic.twitter.com/6cvIWYWBY1

— Abubakar Sadiq Kurbe (@iamKurbe) February 10, 2020
This is Fatima a Mass Communication student in the University of Maiduguri, she's among the victims of yesterday's attack by Boko Haram. May Allah grant her Jannah and protect us all from their massacre. pic.twitter.com/pmFW4mlGz8

— Faarees 💫 (@MFaarees_) February 10, 2020
She was burnt to ashes by Boko Haram in maiduguri, She was a student at the University of Maiduguri."
Please pray for her 😭 pic.twitter.com/VuCFX3sIrf

— BABA_GUDUMA ⚒ (@Guduma_) February 10, 2020
Rest In peace Fatima, Reports Says She was burnt to ashes by Boko Haram at Auno Borno state.Until her death Fatima was a student of University of Maiduguri#auno#bokoharam pic.twitter.com/LLlCCB4GuI

— Alhassan yahya (@guzas2) February 10, 2020
She was burnt to ashes by Boko Haram in maiduguri, She was a student at the University of Maiduguri."
Please pray for her 😭 pic.twitter.com/eIQ7RWeOW8@unimaidtalk #maiduguri pic.twitter.com/jBsGbccsx6

— 🔥CaUse TroubLe🔥 (@Idrisa_Jaedeen) February 10, 2020