A Nigerian lady, identified as Ife_Ifemi on Twitter has stated that she is not willing to date or marry a man who is poor or comfortable being poor.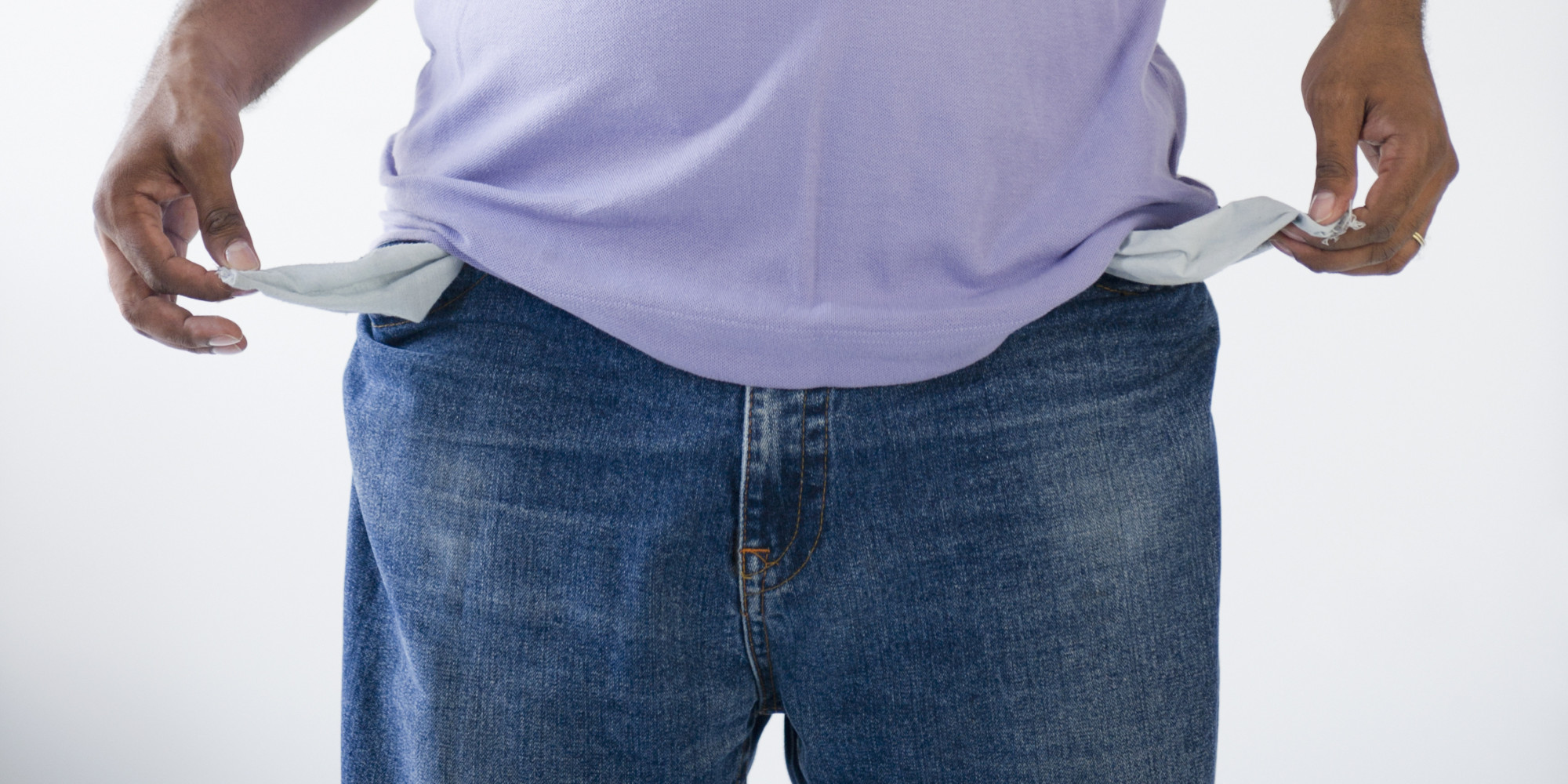 According to Ifemi, she is hungry for success and as such she cannot settle for a man who is not financially buoyant enough to take care of her.
The lady said that she wants the best for herself and is working towards it, hence her decision to be financially secure by being with a rich man.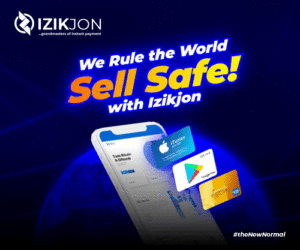 She tweeted,
"I'm hungry for success and I won't date or marry a man who is poor and comfortable being poor. I want the best for myself and I'm working towards it So yes, it's about financial security, if you don't have it and not working towards having it I really won't look your side. Period"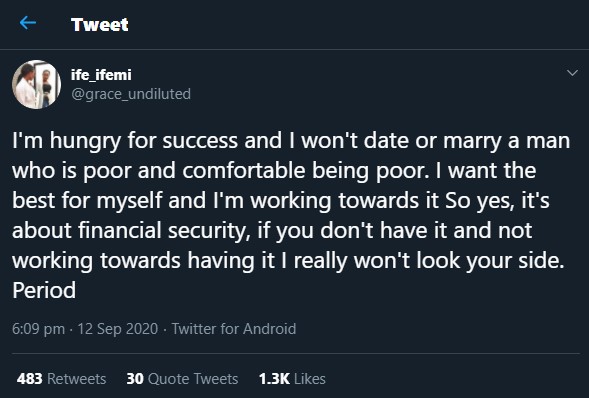 Her tweet has however sparked up various reactions on social media, while some netizens agreed with her, many others criticized her saying she is asking for too much.
A twitter user identified as Ugoo wrote,
"Girls with only smart phone and human hair will come and make unnecessary demands from men . Their papa no rich when they married their mom , yet he trained them in school with happiness Face with tears of joy".
Another user, @themostsuperior urged her to forget about the man but instead work on her self.
In his words,
"Forget about the man, work on urself, be successful, in case the man dint happen. Many ladies started with thoughts like urs till they hit 40. They now show up at a bar, hoping someone will find dem attractive enuff 2 take home 4 the night. They've given up on love! Dats life!".

@Valempror commended Ifemi, for working on her self, while he wished her the best in her search.

He wrote,

"It's a good thing you said you want the best for yourself and you are working towards it. The problem is always with those who don't work at all or strive to improve themselves, but want a rich man from the blues. All the best dear".

See screenshots of other reactions below,