A 1st class graduate of the Osun State University, UNISON Ipetu-Ijesa campus, Mrs Balogun Awanat Olanike has shared how she coped with academics and love life while on campus.
Olanike disclosed in a chat with Amiloaded, how she met her husband on the same campus even when she never had the inclination of combining relationship with her study.
She got hooked with her heartthrob, Balogun Opeyemi Idris immediately after writing their last papers in campus last year.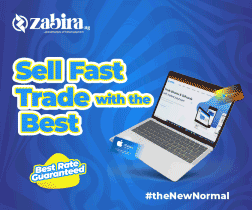 Olanike graduated from the Department of Education Economics while Mr. Idris finished from the Department of Education and Political Science, both from Ipetu-Ijesa campus of the university.
According to her, she had been prepared to bag first class and that was why she made up her mind to face her studies squarely.
But as fate would have it, the wind of love blew on Olanike after she met with Idris on campus.
She said:
"I took my primary assignment importantly and the secondary assignment too.

"I had it in mind while coming to UNIOSUN to graduate with First Class and Allahmudillah, Allah made it possible

"Though I never had it in mind to marry from my school especially from my campus but Allah knows best.

"I had a lot of challenges both academically and in the aspect of relationship but I still have enough reasons to say Allahmudillah," she revealed.