Stunning Nollywood actress, Genevieve Nnaji has disclosed why she decided to produce her own movie 'Road to Yesterday', following her long hiatus.
The actress also revealed though she hasn't ruled out marriage, she is still waiting for the right man.
Read excerpts from her interview with Chux Ohai of Punch: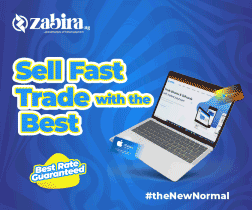 READ ALSO: Genevieve Nnaji Looks Beautiful As She Promotes New Movie
On why it has taken her a long time to join the growing ranks of new generation movie producers in the country, Genevieve says:
"I chose to be an actress. Acting was what I had always wanted to do. I don't think that I ever imagined myself producing a film. I love acting. If the Nigerian movie industry was as stable as it should be, I probably would have been on the set of a movie every day of my life and not be bothered about what goes on behind the camera. So it is a matter of choice and preference."
On marriage.
Marriage does not seem to be in her agenda yet, asked when she would finally take the plunge, the actress replies that contrary to speculations, she has not ruled out marriage. But that she would make up her mind as soon as she meets the right person.
"I haven't found the right man yet. When he comes, I'll get married," she says.