Bankole Wellington popularly known as Banky W was in a recent chat with Punch, the 34-year-old EME Boss talked about his  relationship status while noting he would make a good lover.
See What He said below:
"Yes I am single and it's tough. It is a question of time. I'd like to think that I will eventually make a great boyfriend and husband. I try to be a romantic guy. I am very spontaneous. I like to enjoy my relationships. When the time is right, I will be able to do all of that," he explained.
The King of the Lagos Party revealed that he likes independent ladies and those who can keep up a decent conversation with him. He also listed some of the qualities he looks out for in women.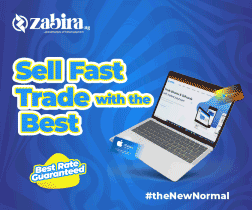 See below for what he said:
"Physical beauty is important to a certain extent because you have to be attracted to someone to want to get to know more. I like girls that are independent and ambitious, that I can have a real conversation with. I like fun girls; girls who love music and can dance because I love to dance. If you can cook, it's a huge plus because I am a $ucker for good food," he further explained