Juventus star footballer, and former Manchester United star Cristiano Ronaldo, has revealed during a conference on what his reaction will be if he scores against his former club in the Champions League on Tuesday.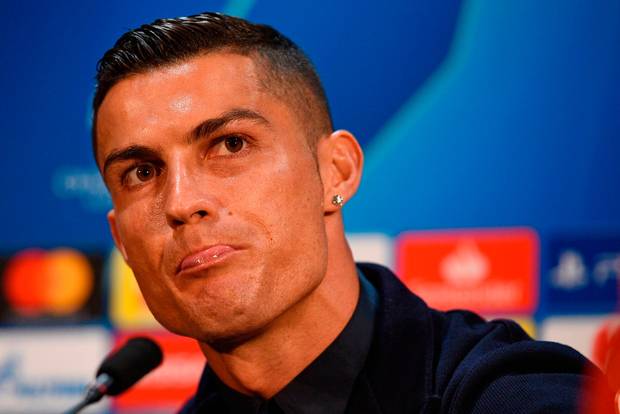 Juventus face Manchester United in the Champions League group stage on Tuesday with Ronaldo returning to his old club and the ace footballer stated that he will not jubilate peradventure he scores in the game.
On his last visit to Old Trafford as a Real Madrid player, Ronaldo refused to celebrate after scoring a goal.
Ronaldo was asked by reporters at Old Trafford on Monday press conference what he would do tomorrow night if he scores.
The Portuguese said:
"My reaction will be the same."
Also speaking to the media for the first time since allegations were made that he raped a model in a Las Vegas hotel in 2009, Ronaldo denied the allegations having previously insisted his "conscience was clear."
"I know I am an example, 100 per cent. On the pitch and off the pitch. I'm a happy man. We did the statement two weeks ago.
"Of course I'm not going to lie on this situation. My lawyers are confident and of course I am too.
"The most important thing is that I enjoy football and enjoy life. I have people who take care of my life. The true always come in the first position."