A Nigerian Man known as Akan Ebong, recently took to his social media page to celebrate his 9th wedding anniversary in a very unique way.
Mr. Akan shared a lovely photo with his wife and revealed that he's been enjoying her "Coochie" for 9 years now, and it is still fresh.

Sharing the photo, he wrote ;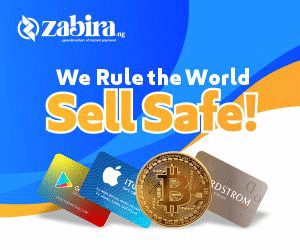 Omo, 9years and still enjoying the coochie…still very fresh!

The Tweet went viral and it has garnered over a thousand comments.
See some below ;
Afy wrote ;
I'm here to fight anybody that has anything to say against the caption.
Happy anniversary to y'all jare
Anthony wrote ;
Coochie vendor.
Feminist will be like " so u married her becos of coochie".
Women are more than just serving hot fresh coochies to men, & I'm sure 9 years must have taught u that, cos she gat all it takes to survive on her own.
So "Coochie master" the coochie part is unnecessary
Trinco wrote ;
Leave him alone. It is as he said it. 9 years and he's still enjoying it. I respect such a man, who always find his wife's coochie