Interior designer, Ehi Ogbebor has finally confirmed her relationship with MC Oluomo, the chairman of National Union of Road Transport Workers (NURTW).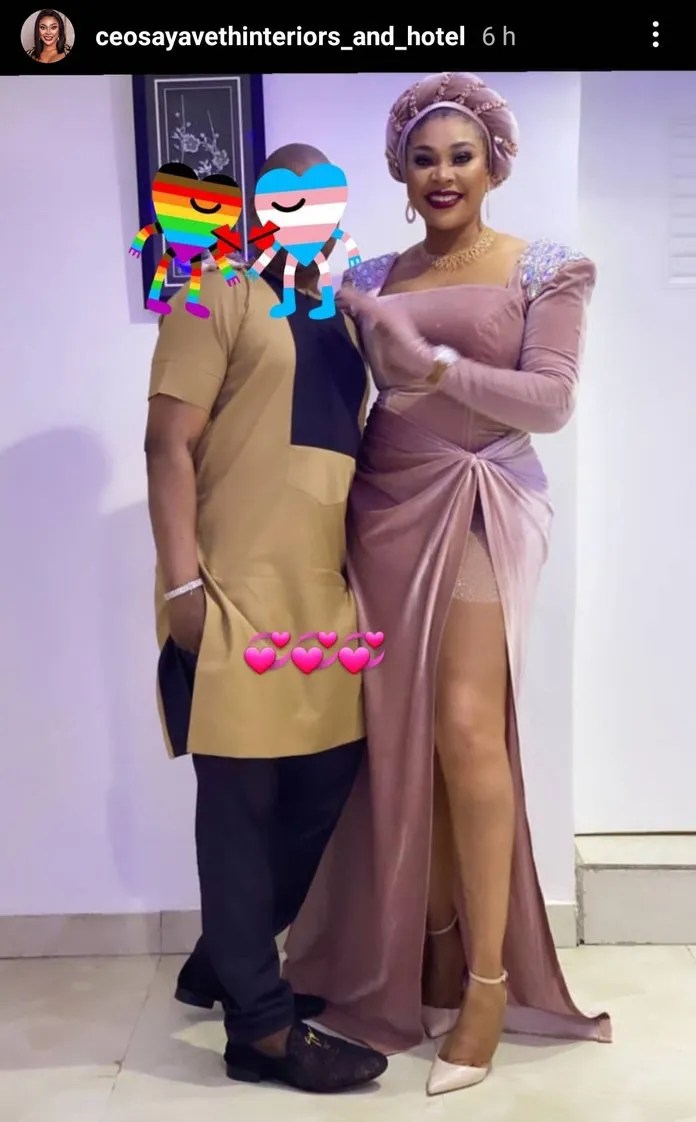 The multi-millionaire hotelier and her beau attended the fifth coronation anniversary of the Oluwo of Iwo land on Saturday, January 16.
Ehi took to her Instagram story to share a video of MC Oluomo, including clips of her spraying money on MC Oluomo at the event.
The CEO of Sayaveth Decor and Hotel, also shared photos with the NURTW boss but she covered his face with stickers and one of the stickers reads "King".
Nigerians were however able to identify the transport chairman through his outfit.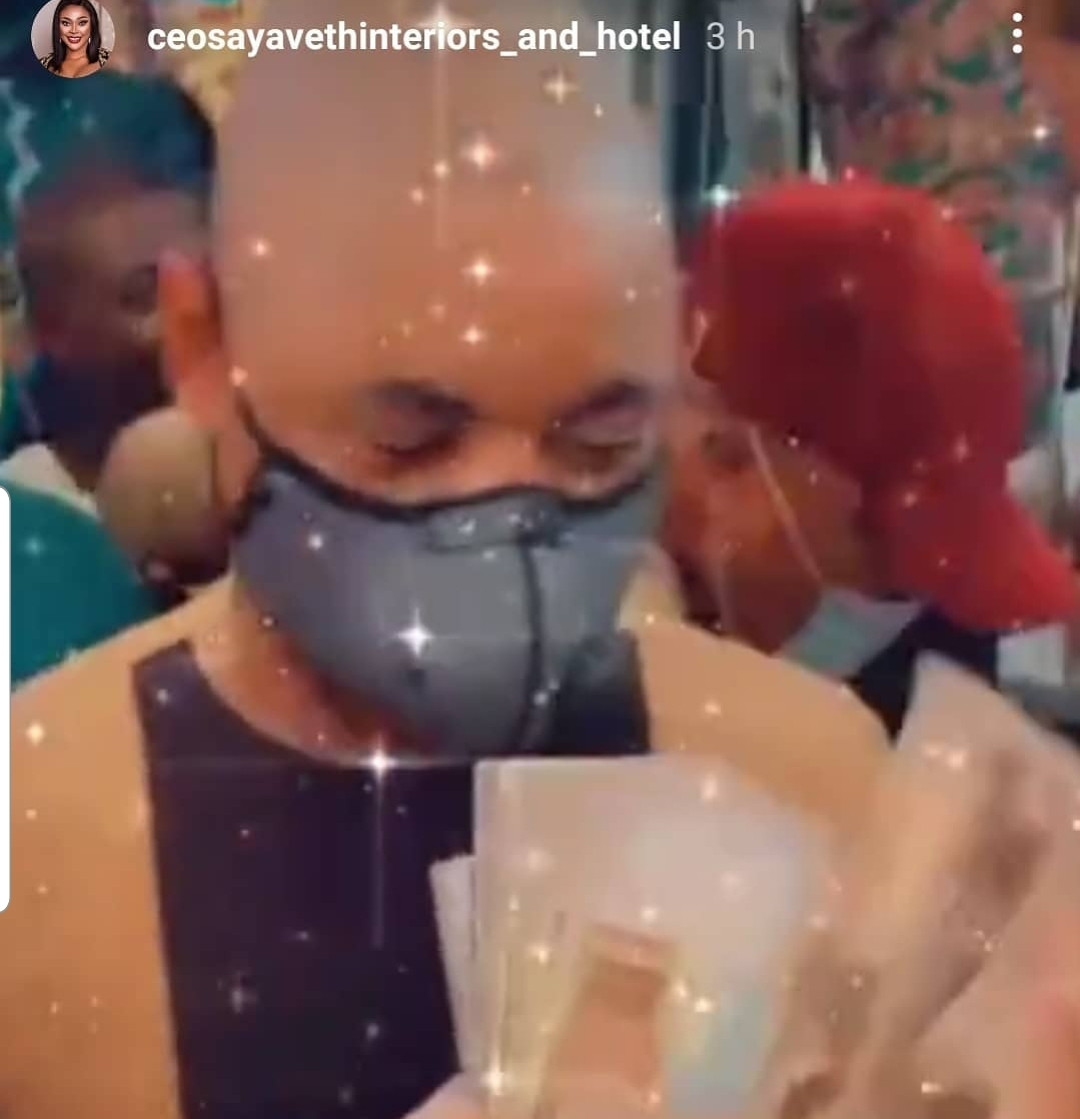 There has been speculations about their relationship before now as Ehi has shared videos of her buying things for MC Oluomo's daughters.
After the news of her relationship went viral, Ehi who sits atop a multi-million business empire, dismissed claims that her mansion and business was bankrolled by her lover.
In her words,
"I'm beating my chest to say it. No man spent one dime on my house. If you did and you're a man and you don't speak up, God will punish you. I'm betting a $100,000. Come out if you claim to have bankrolled me," Ogbebor stated in a video released on her social media page.

"Or you spent one Naira in my business or building my house. I built my house myself. I'm on the road at times, four days a week. I do it for myself and my kids. Stop ruing the minds of these little girls.
Watch the video below,
View this post on Instagram