Popular actress, Kate Henshaw has averred that Jesus is the only one she can depend on, not money, fame or other worldly things.

According to her, contrary to how money is regarded, it is not the ultimate solution to everything otherwise wealthy people would elongate their lifetime on Earth with it.
The 49-year-old thespian shared this on Twitter while wishing her followers a blessed day.
She tweeted,
"If money could solve everything, those who have it in excess would buy more time on Earth, not fall ill and get cures for any disease/illness.
My Jesus is the one I can depend on, not money, not fame.. nothing"
See her tweet below,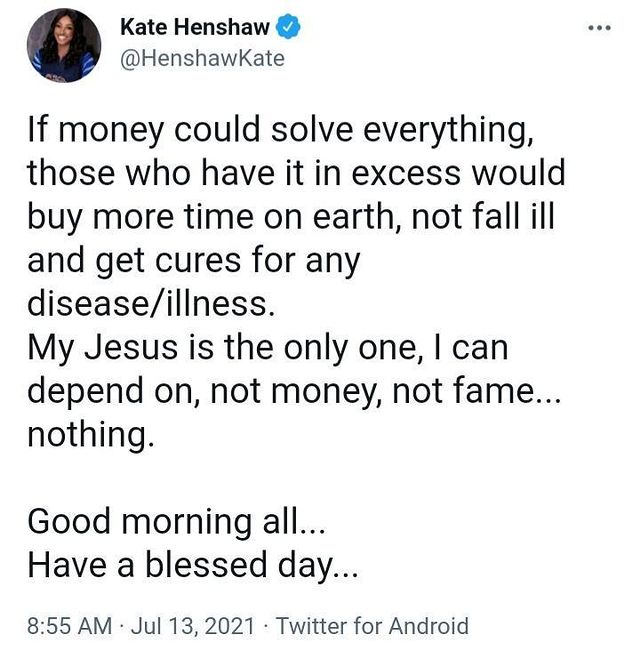 In other news, Kate Henshaw recently shared her thoughts on the act of liberality.
The fitness enthusiast opined that a man who cannot give financial favours to people when he has N1000 would not be able to give when he eventually gets N1 million.
She tweeted;
"If you can't give when you have N1,000…
You won't give when you have N1million."