Popular media personality, Japheth Omojuwa has reacted to the viral "Jesus" trend started by gospel minister, Nathaniel Bassey.
The singer had taken to his Instagram page to ask Christians to post a graphics with "Jesus" written boldly in red on a white background on their social media pages and use it as their profile pictures.
He wrote on Tuesday, May 7,
"Can we make this our profile picture at 12 noon on all your social media handles? (WAT) in a few minutes Time. And also share as a post on your timeline and as your story. And for the rest of the day ??? And also declare that name into the atmosphere ! JESUS!
Let the world ask what is going on.
And we'll tell them – JESUS IS GOING ON !
Can we do this?
Tag others !"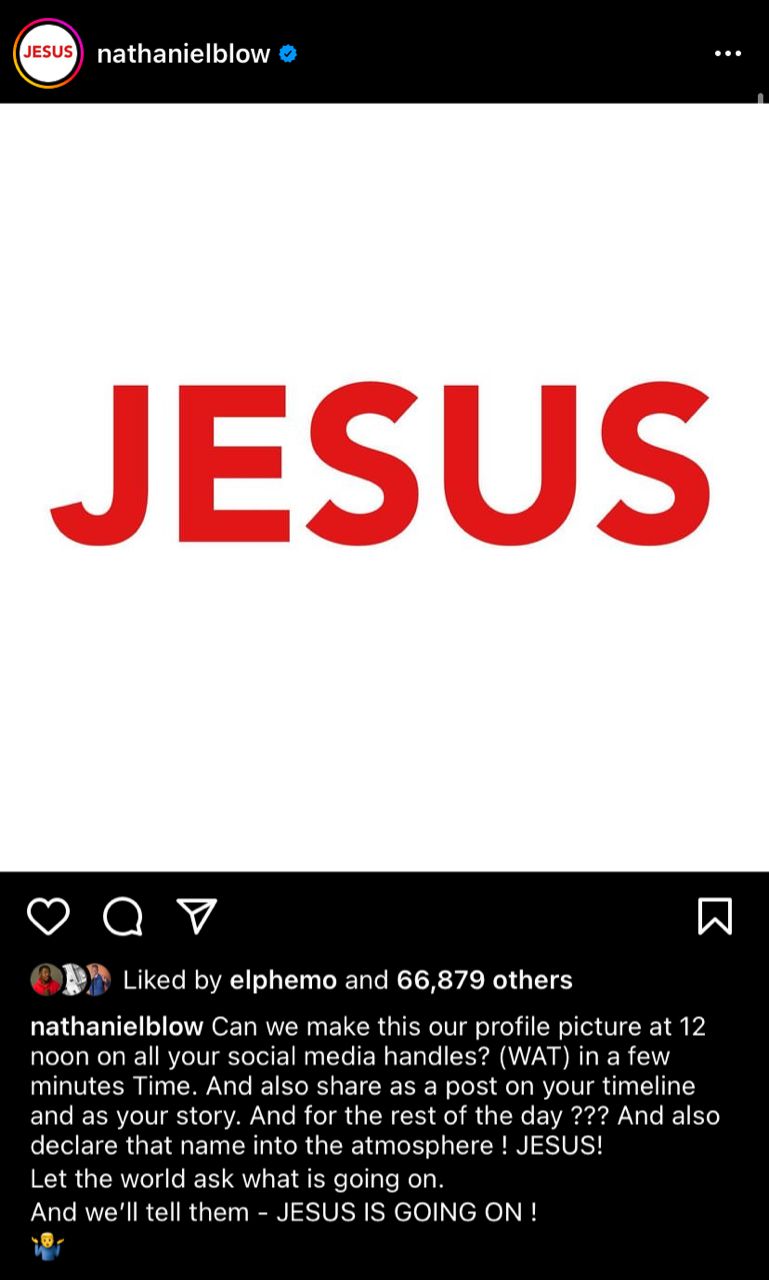 In reaction to the trend which has now gone viral across all online platforms, Omojuwa inquired to know what it's supposed to achieve.
He also likened it to fanaticism and stated that he has seen educated and exposed people do funny things in the name of religion.

He wrote;
"What is this Jesus with red marker on white background meant to achieve exactly? I really would love to know.
Even if you educate people, religious fanaticism is hardly moderated by exposure or education.
I have seen well educated and exposed people refuse their children marriage to the lover on account of religion. At times, even of the same religion but different sect. I have seen educated and exposed people do very funny things in the name of religion."