Guys, so it looks like, Funke Akindele and her Husband, JJC Skillz are expecting set of twins.. This comes after the actress participated in the Hallelujah Challenge and asked God for a child.
A new IG post by her Husband, JJC, earlier today, insinuated that they're expecting a set of twins… and then again, Funke Akindele, during the Hallelujah challenge last night, specifically thanked God for safe delivery as well as for conception.
JJC is quoted in his post: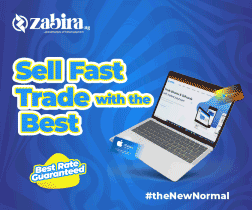 AMEN AMEN AMEN. GOD I RECEIVE YOUR WONDERFUL NEWS IN PRAISE. TO GOD BE THE GLORY YOU WILL BE CALLED A MOTHER BY YOUR BEAUTIFUL MIRACULOUS TWINS @FUNKEJENIFAAKINDELE MY QUEEN AND WONDERFUL MOTHER OF MY CHILDREN TO BE. GOD BLESS YOU @NATHANIELBLOW
If this is for real, a huge congratulations to them!