A journalist who was allegedly tortured by policemen after an illegal raid in the FESTAC area of Lagos State on October 30, 2015, says he has forgiven them.
Femi Owolabi, and 30 others were arrested around a night club by nine policemen who allegedly tortured them at the SDCI for hours and released after the victims parted with some money.
Those who did not have money were driven to a bank and forced to withdraw money from the Automated Teller Machine and used the money to buy their freedom.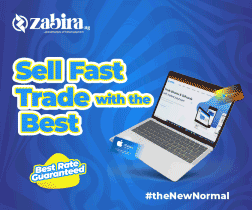 Following an order for their arrest by the Inspector General of Police, Mr. Solomon Arase, the journalist said he had forgiven the policemen as they had apologised to him.
He said one of the policemen that was arrested missed the wedding of his eldest daughter last Saturday because of the case.
He, therefore, said he would be withdrawing the case on compassion grounds and would no longer be involved in their trial.
The journalist spoke with Punch:
"Last Friday, on a special invitation, I was with the Deputy Commissioner of Police. Again, those policemen who gave me the beating of my life and locked me up were paraded before me.

They've been in detention since Monday last week. None of them has had a change of clothes. I looked across their faces; teary, remorseful.

"I wrote a letter addressed to the jurors who will deliver the verdict over the case of these policemen. In the letter, I explained that I had forgiven them, and for them, I appealed for clemency.

They eventually will be dismissed from the Force, a source told me. But, if my appeal is considered, the punishment may be reduced to demotion."

"The truth is, I did this for the sake of the girl who needed her dad last Saturday, but unfortunately, she couldn't have him at her wedding.

I have also thought about the innocent kids of the other men. For my pains and loss, I believe God Almighty will heal me."